3 Telecom Stocks Seeing Action: AT&T's Potential EU Involvement, T-Mobile Axes Old Plans, Verizon Offers Same-Day Delivery
AT&T (NYSE:T):  AT&T is positioned to buy Vodafone, a purchase that would increase the company's involvement in European markets. Currently, Vodafone "gets more than two-thirds of earnings before interest, taxes, depreciation, and amortization from Europe." The move would position the company to "lead Europe's shift to next-generation LTE technology," an arena where EU providers are lagging behind their U.S. counterparts.
But there are increasing concerns over the quagmire that is Europe's "stifling regulatory climate and fiercely competitive climate." Nonetheless, CEO Randall Stephenson said he sees a "huge opportunity" in Europe and wagers that regulator's desire for investment will sway them into lending a hand.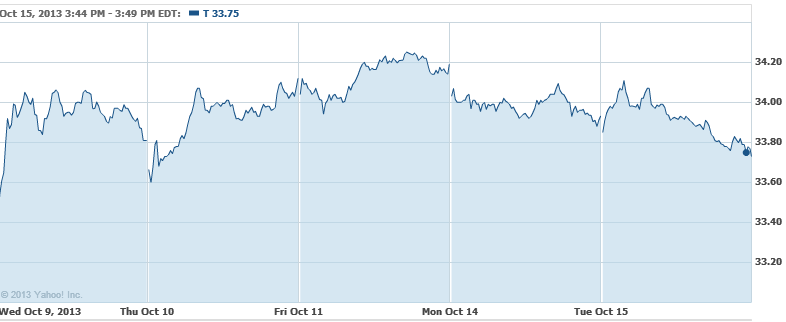 T-Mobile (NYSE:TMUS): In March, T-Mobile announced a major overhaul to its plan structure in which the company eliminated device subsidies, but offered "unlimited data, voice, and texting at reduced rates." Following the overhaul, customers with older plans were allowed to keep them. That attitude changed Tuesday when the company announced it will require customers with "grandfathered" plans to adopt the new options beginning on November 1st.

Verizon Wireless (NYSE:VZ): In an attempt to compete with rivals, Verizon is now offering same-day delivery of new phones to customers in the Philadelphia area, a service the company plans to expand to "several other markets by year's end." The move is indicative of a market that is "so fast-changing and competitive that merchants are rushing to deliver online, and faster than ever."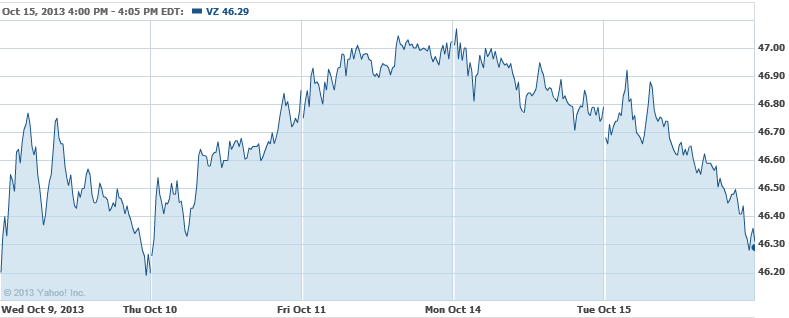 Don't Miss: AT&T's Mobile Share Plan Is Set to Take Center Stage.