3 Telecom Stocks Seeing Action: AT&T's Subscriber Adds, T-Mobile's S 4 Sale, and Vodafone's M&A Activity
AT&T (NYSE:T): Having dragged behind other leading networks in new subscriber adds, AT&T is now playing catch-up to get its numbers back to a competitive rate. The company announced recently that it will add 500,000 wireless subscribers — higher than expected –during the second quarter, due to several successful promotions that it ran during the period.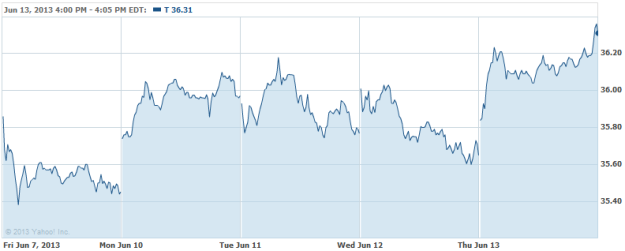 T-Mobile (NYSE:TMUS): T-Mobile has dropped to cost of the Samsung Galaxy S 4 from $149.99 to $99.99, likely making it one of the cheapest offers on the phone nationwide. Simple Choice plan participants must still pay the additional $20 per month to pay the phone off, but only up to $579 instead of the $629 that it would cost normally. The discount will only be available for a limited time, probably until July 12th. The device has sold around 10 million units in its first month on the market.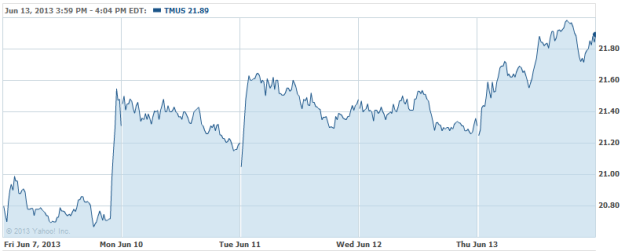 Vodafone (NASDAQ:VOD): Sources have said that Vodafone might be interested in acquiring Italian firm Fastweb SpA, in addition to its potential takeover of Kabel Deutcheland, as it increases efforts to build up its Internet assets. The company is looking at its options in the event that it sells its 45 percent stake in Verizon Wireless (NYSE:VZ), and has been making a shopping list of possible M&A targets.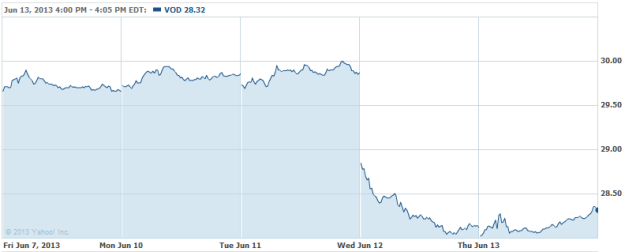 Don't Miss: Government to Apple: iBookstore Is a Failure.