3 Telecom Stocks Seeing Action: Dish Reveals Sprint Holdings, Verizon Welcomes BlackBerry, and T-Mobile Industry Shakeup
Sprint-Nextel (NYSE:S): Quarterly reports from Dish Network (NASDAQ:DISH) reveal that the company has $592 million in "derivative financial instruments" tied to Sprint's stock, on top of $75 million worth of Sprint shares as of March 31. The company also owns roughly $950 million in Clearwire (NASDAQ:CLWR) debt. Dish's stakes in the two company's could be a precursor to be used as leverage for Dish's bid for the wireless carrier.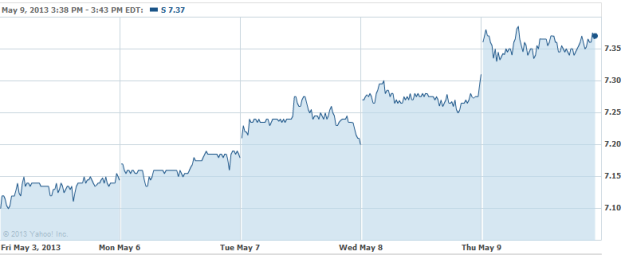 Verizon Wireless (NYSE:VZ): Though the new BlackBerry (NASDAQ:BBRY) lines have gotten a frosty reception in Canada, Verizon chief Dan Mead is welcoming the brand with a warm embrace, pending the launch of BlackBerry's new Q10. "We think that there is an important place for BlackBerry," Mr. Mead said at the Jefferies 2013 Global Technology, Media and Telecom Conference. "We have a lot of BlackBerry customers on our network. There seems to be a hunger for the qwerty keyboard." Recent reports indicate that the Z10, which has already been released, has been selling strongly.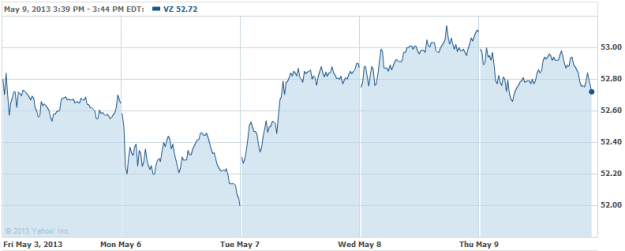 T-Mobile (TMUS): The company's announcement of its 'Un-Carrier' plan shifted the mainstream telecom model on its head. Previously, for a high-end phone, one had to dedicate themselves to the carrier for a period of time — usually two years — so that the company could recoup the money that it spent on subsidizing the handset. Now, with T-Mobile's new model, subsidies are eliminated, as are contract commitments — and it's sending the bigger companies like AT&T (NYSE:T) scrambling to get a passenger seat for the ride.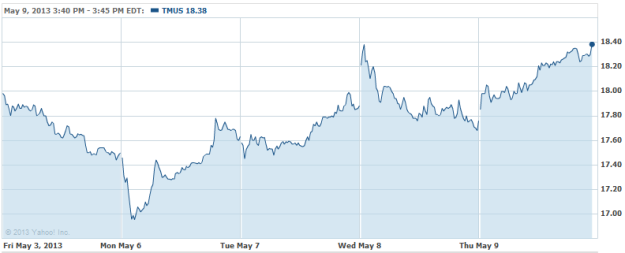 Don't Miss: Here's How Nokia Is Fighting Back with Cheaper Phones.