3 Telecom Stocks Seeing Action: DT Might Unload T-Mobile, Verizon Offers $100 iPhone, and the Latest on Sprint/Dish
T-Mobile USA (NYSE:TMUS): T-Mobile parent Deutsche Telekom will be able to sell its 74 percent stake in the company prior to the expiration of a share lock-up, the company said. "There is an exception clause in the contract regarding the lock-up," said Hoettges, who will take over as Deutsche Telekom's chief executive officer next year. "We are in a position to sell all shares in one go." The company has a market value of about $14.2 billion.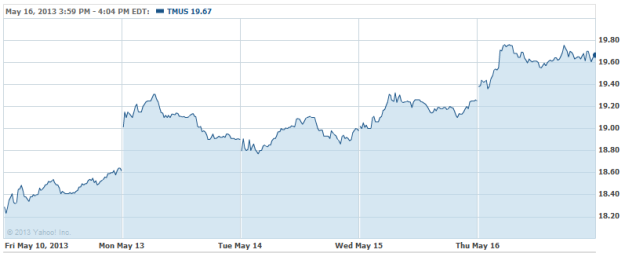 Verizon Wireless (NYSE:VZ): Verizon has confirmed that it will be offering the iPhone 5 for $100 — but only for feature phone users who are interested in leveling up. The move is designed to encourage feature phone users to migrate to smartphones, and get them hooked on the costly data plans that Verizon offers. The offer is geared for specific customers that are off-contract, or within two months of the end of their contract with a feature phone.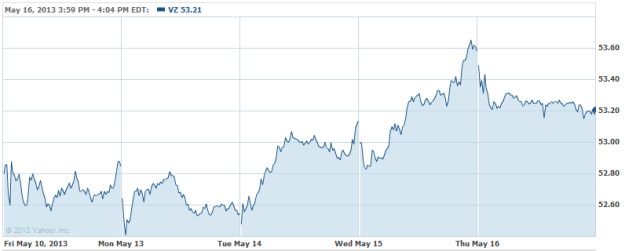 Sprint-Nextel (NYSE:S): Reports indicate that Dish Network (NASDAQ:DISH) is lining up as many as four banks to secure financing for its bid for Sprint, adding pressure to the third-largest wireless carrier to open its books to the cable provider. Dish has already raised about $2.6 billion in bonds under management by Barclays, Jefferies Group, Macquarie Group, and Royal Bank of Canada.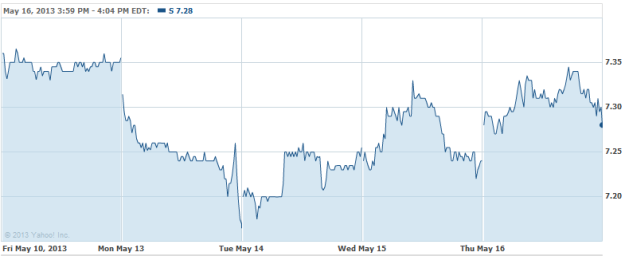 Don't Miss: These Popular Tech Names Are Ripping Higher.