3 Telecom Stocks Seeing Action: Investors Talk Verizon Buyout, T-Mobile Impresses Deutsche Bank, and Sprint Goes Shopping
Verizon Communications (NYSE:VZ): Analysts and investors are already discussing what Vodafone (NASDAQ:VOD) will do with the $100 billion (or more) cash pile that it would be sitting on in the event that Verizon buys out the 45 percent stake that Vodafone currently holds in the company. "What they should do is a dramatic rethink of the business," a Bernstein analyst told Bloomberg. Merger and acquisition activity is highly likely, as the payment — if made in cash — would give Vodafone the second-largest cash hoard for a non-financial institution.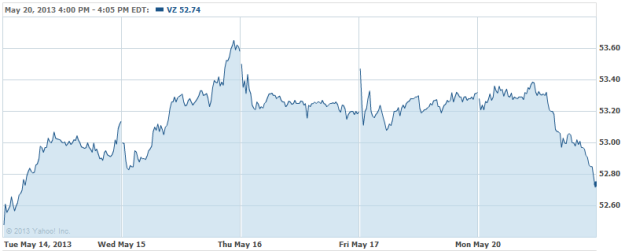 T-Mobile (NYSE:TMUS): Deutsche Bank believes that T-Mobile has attractive valuation and strong operating momentum, and has upgraded shares from Hold to Buy, as well as raising its price target from $11 to $28.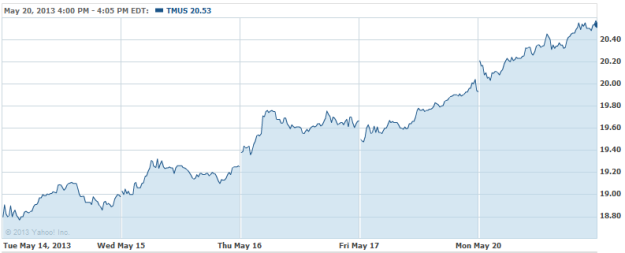 Sprint-Nextel (NYSE:S):  Amid the numerous bids that Sprint has itself involved in, the third largest carrier in the U.S. has reached out on its own and purchased Handmark, an app developer and distributor that has been around even longer than Apple's (NASDAQ:AAPL) iPhone. "As a long-time partner of Sprint, we've worked together on some of the mobile industry's most successful initiatives, said Augie Grasis, Handmark founder and CEO. Joining forces is a natural progression to our relationship and will help scale our mobile media business," the release said. Financial terms were not disclosed.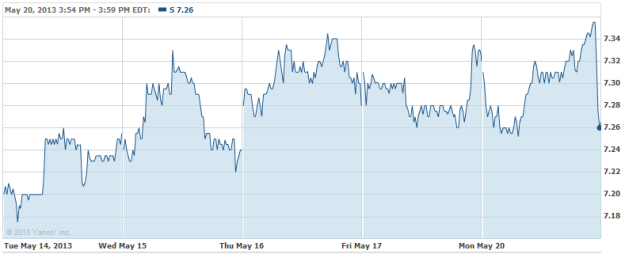 Don't Miss: The Lumia 925: Nokia's New Plan In the Smartphone Game.