3 Telecom Stocks Seeing Action: MetroPCS Finds New Home at NYSE, Verizon's Cloud Offering, and Sprint to Lay Down Nextel
MetroPCS (NYSE:PCS): After pulling the trigger on its merger with T-Mobile, the child of Deutsche Telekom and its new sibling will be launching themselves on the New York Stock Exchange, under the ticker TMUS. The now-larger carrier will be retaining the T-Mobile USA name, as well as its headquarters in Bellevue, Washington. The shares will likely start trading at around $15 or $16 a piece.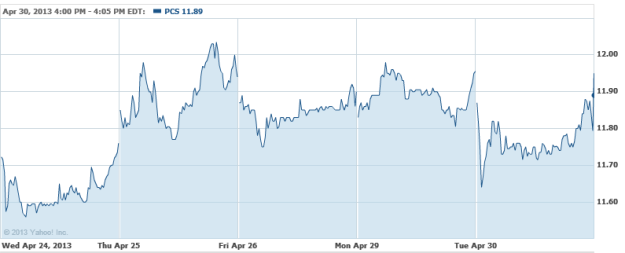 Verizon Wireless (NYSE:VZ): In keeping with the cloud trends that have been sweeping the mobile and tech industries, Verizon has debuted its own system that allows users to put files in storage for free — up to 500 MB, anyways. If you need more, you can choose between two plans – $2.99 per month gets you 25 gigabytes of storage, and $9.99 for 125 gigabytes. Users will also be able to store phone-specific data, such as text messages.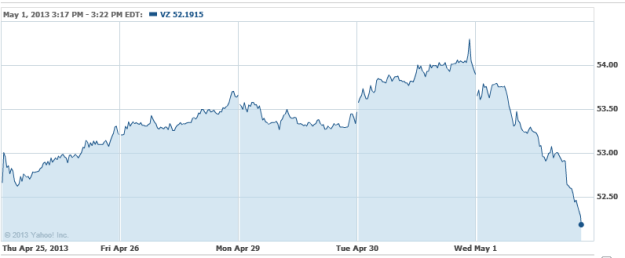 Sprint-Nextel (NYSE:S): Sprint has reiterated its plan that June 29 will be the final date of Nextel service, and as of June 30, the network will be shut down for good. Nextel users will have had a year to switch, but just in case, Sprint has been sending letters, emails, texts, and other means of communication to urge users to migrate, before the network is shut down "in rapid succession." The Nextel push-to-talk service will be converted to Sprint's CDMA network.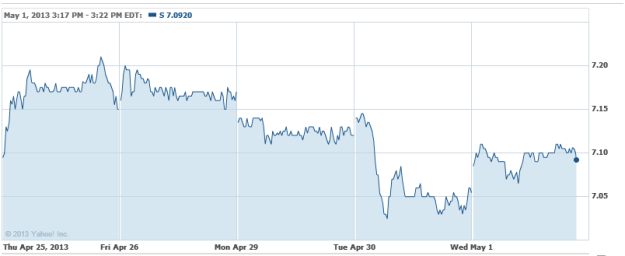 Don't Miss: Do Apple, AT&T, and Verizon Not Care About Our Privacy?