3 Telecom Stocks Seeing Action: No Nexus 5 for Verizon, AT&T's Shareholders Vote, Vodafone Rises on M&A Talk
Verizon Communications (NYSE:VZ): Verizon is the only carrier that has decided to completely opt out of the Google (NASDAQ:GOOG) Nexus 5 phone. The device will be able to run on all three other major networks, but Verizon has decided to pass on Google's latest offering. Neither Verizon nor Google are not reporting any ill feelings over the decision.

AT&T Inc. (NYSE:T): AT&T's acquisition of Leap Wireless has cleared an important hurdle to becoming a reality. Though the plan was brainstormed by executives this summer, it was not until Friday that the deal was approved by shareholders. The good news for AT&T is that the plan received nearly unanimous support. The bad news is that there are still several regulatory hurdles to clear before the deal goes through.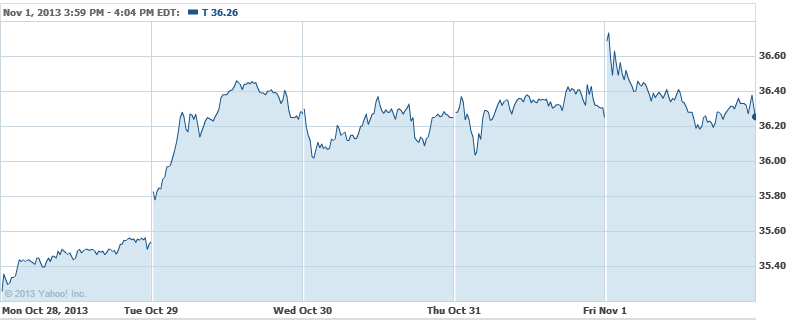 Vodafone Group (NASDAQ:VOD): Shares of Vodafone rose by 3.2 percent on Friday after rumors surfaced that AT&T is looking into buying out the company. WIth shares now standing at 231 pence, Bank of America Merrill Lynch sees further upside from the talk and thinks that Vodafone's shares could rise by as much as 10 percent due to the speculation, with additional gains to be realized if the deal progresses further toward becoming a reality.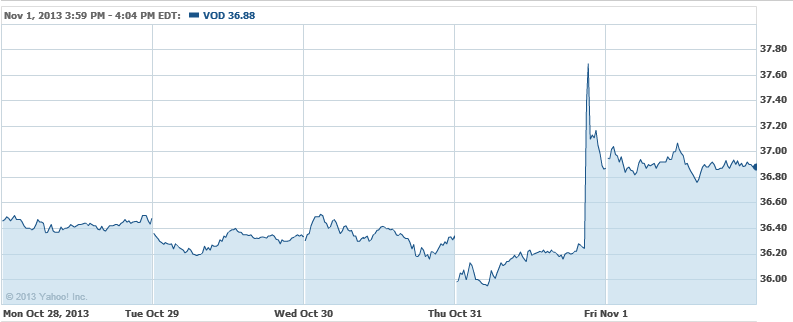 Don't Miss: What Parts of Vodafone Does AT&T Want?