3 Telecom Stocks Seeing Action: Softbank Moves in on Sprint Bid, Verizon Leads Dow's Downward Charge, and AT&T's New Cloud
Sprint-Nextel (NYSE:S): Softbank has reportedly acquired approval for its $20.1 billion bid for a 70 percent stake in Sprint, as its bid cleared the Committee on Foreign Investment in the United States' national security test. If the deal progresses and Softbank makes the purchase, both companies are subject to specific concessions, including giving the United States veto power over a director on the new board of Sprint, the member who would be responsible for overseeing compliance with national security, sources said.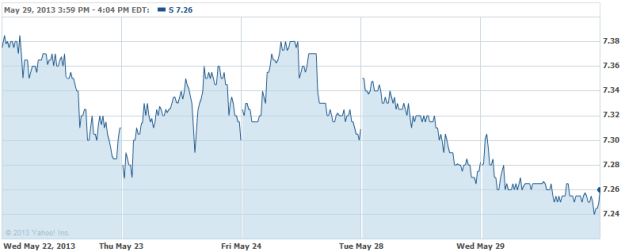 Verizon Wireless (NYSE:VZ): As a big mover, Verizon is being cited as an "anchor" helping to pull down the Dow Jones Industrial Average today, which has slid about 72 points. Verizon shares are running low, despite the advantages it has over its closest American competitor, AT&T (NYSE:T). With shares down over 2 percent, Verizon is ranked among the bottom performers on the DJIA for Wednesday.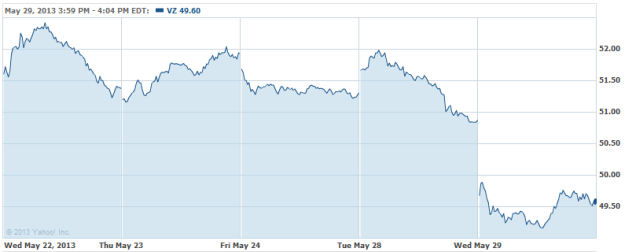 AT&T (NYSE:T): AT&T has launched a cloud-based solution to help small businesses ease mobile connections among employees, as well as access, share, edit, and create content via their mobile devices. Aptly titled AT&T Mobile Workplace, the service offers an "automatic sync" feature that will ensure that content is kept continuously up to date, as well as 24/7 U.S.-based remote, technical support from AT&T.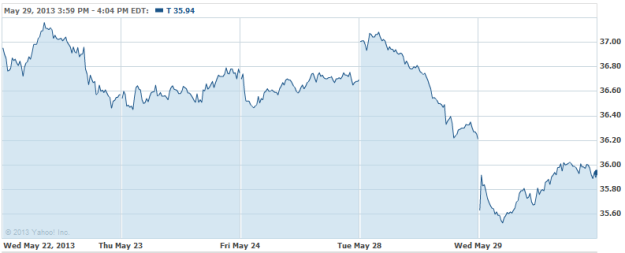 Don't Miss: Nokia's Home Loss: Foreshadowing the Future?