3 Telecom Stocks Seeing Action: Sprint Gets ISS Support, Vodafone Explores a New Purchase, and AT&T Serves As Nokia's Testing Ground
Sprint-Nextel (NYSE:S): Proxy firm ISS has weighed in on Sprint's acquisition situation, and has urged shareholders to vote in favor of Softbank's $20.1 billion bid for a 70 percent stake in the company. The report did not yield an opinion on rival bidder Dish Network's (NASDAQ:DISH) offer, but it did note that that the Softbank offer would provide Sprint with the money it needs to purchase more spectrum and complete the upgrade of its network. Another proxy, Egan-Jones, has stood opposed to Softbank's offer, with the split making the companies' pitches to shareholders all the more crucial.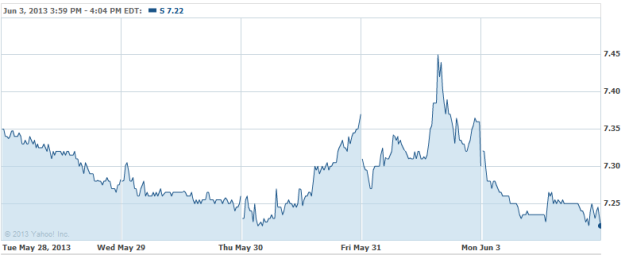 Vodafone (NASDAQ:VOD): Vodafone is still interested in purchasing German cable provider Kabel Deutscheland, according to The Wall Street Journal's German sibling. News of its interest in the company last winter caused Europe's largest telecom provider to put its bidding plans on the shelf, though since then, Liberty Global (NASDAQ:LBTYA) has also expressed interest in pursuing an offer for Kabel, reigniting Vodafone's desire to acquire the company.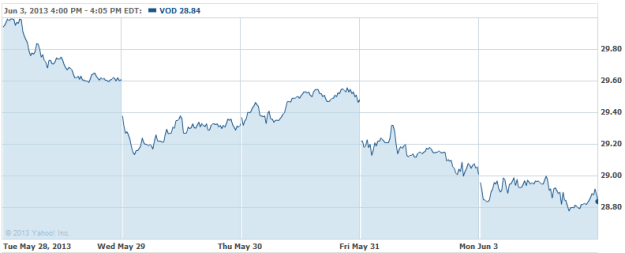 AT&T (NYSE:T): Rumors have it that Nokia (NYSE:NOK) has been testing its new 41 megapixel EOS smartphone and the speculated Nokia tablet at the nation's second largest carrier, prior to the EOS release which could be as early as this summer. The tablet, known simply as the "Nokia Tablet," has made some appearances in leaked photos online, but no details have yet been released.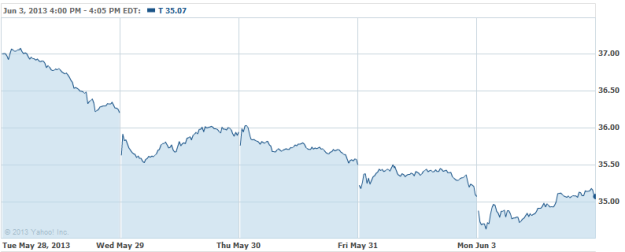 Don't Miss: Can This T-Mobile Plan Ding Verizon and AT&T?