3 Telecom Stocks Seeing Action: Sprint Hosts Softbank CEO, AT&T's New Modem, and Verizon's Looking to Move iPhones
Sprint Nextel (NYSE:S): Although confident that his offer for America's third largest mobile provider is superior to that of Dish Network (NASDAQ:DISH), it seems that Softbank CEO Masayoshi Son is nervous. Son is due to visit the U.S., to meet with Sprint shareholders to do all he can to persuade them to back his company's $20 billion bid for 70 percent of the carrier. It certainly won't be an easy task for Son, as two of Sprint's largest shareholders – Paulson & Co and Omega Advisors — have already started to lean toward's Dish's $25.5 billion offer.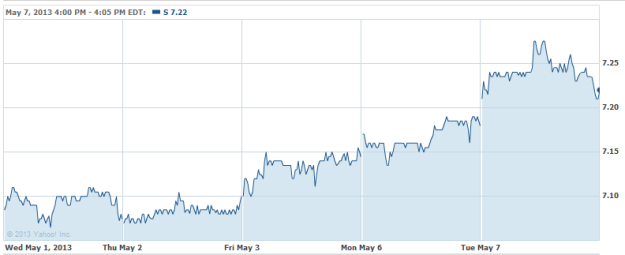 AT&T (NYSE:T): For $20 per month, users can now sign on with AT&T's Beam 4G LTE USB modem, fully loaded with an LCD screen for status updates, network indicator, signal strength, and data usage, and access capabilities for 10 Wi-Fi enabled devices. "The LCD screen on the AT&T Beam really makes it stands out from traditional USB modems," said Jeff Bradley, senior vice president, devices and developer services. "This added feature provides real-time information with just a glance. With the support of the nation's fastest 4G network, our customers have even more flexibility to stay productive wherever they are, giving them more control of their mobile experience."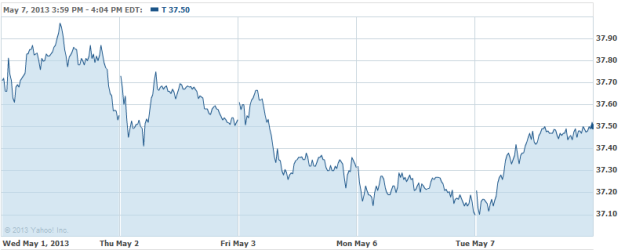 Verizon Wireless (NYSE:VZ): Looking to pick up Apple's (NASDAQ:AAPL) iPhone 5, but cheap? Electronista is speculating the Verizon is on the verge of slashing $100 off the price of the premium phone, by the end of the month — possibly as early as next week. The decision would be Verizon's efforts to maintain a competitive stance against T-Mobile (NYSE:TMUS) and Sprint, which have also been running promotions for the phone.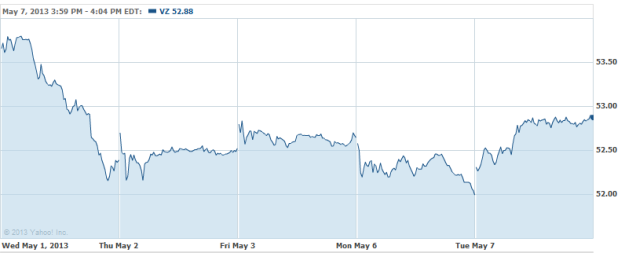 Investing Insights: Is American Capital Agency Undervalued?