3 Telecom Stocks Seeing Action: Sprint Launches Spark, Verizon's Tablet, AT&T's Acquisition Plan
Sprint Corp. (NYSE:S): Sprint has announced its latest offering, Sprint Spark, an LTE service that will offer unprecedented speeds to its customers. The company said that users can look for speeds in the 50-60 megabit range once the service rolls out in cities such as New York and Chicago this week, with expansion planned to other major cities within the next two years. The first batch of devices equipped to handle the service go on sale in early November.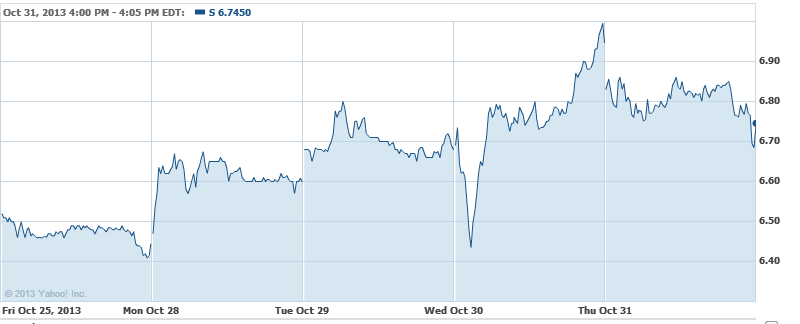 Verizon Communications (NYSE:VZ): EVLeaks has published a photo of a tablet device currently being worked on by Verizon. The device is apparently known by the name Ellipsis 7 and could represent the wireless carrier's foray into a new sector of the market. Little else is known about the device at this point, though the source is apparently reputable.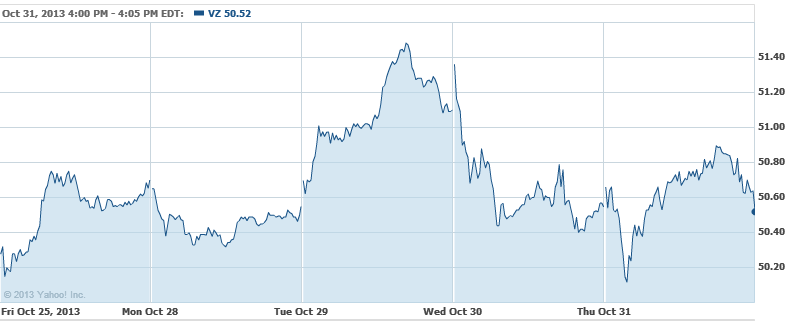 AT&T Inc. (NYSE:T): Executives at AT&T are beginning to plan for the acquisition of Vodafone (NASDAQ:VOD), an event that could occur as early as next year. Though the two companies have not yet commenced talks, the operation would be so complex that AT&T needs to first review the costs and benefits before coming to the table. This is the second time that rumors have surfaced regarding AT&T's readiness to make an offer for Vodafone.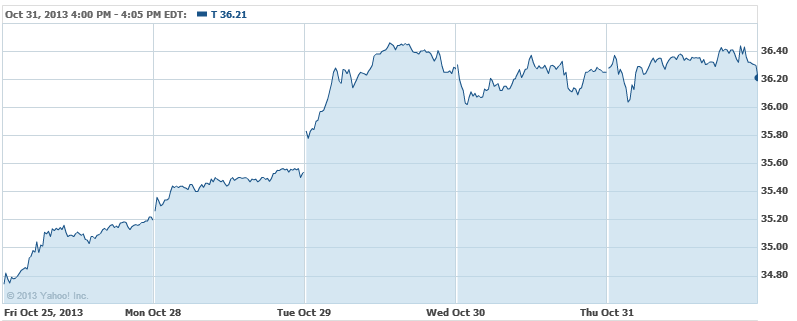 Don't Miss: Amazon to IBM: No CIA Contract for You!