3 Telecom Stocks Seeing Action: Sprint Poised to Grow, HTC Upgrade Hits T-Mobile, Verizon Deploys AWS Spectrum
Sprint Corp. (NYSE:S): An upgrade to Outperform from Neutral has helped push shares of Sprint over 3 percent. Analyst Kevin Smithen sees an attractive entry point for the stock, which could lead to 20 percent to 30 percent gains next year as Sprint's postpaid subscriber growth improves. "At the end of the day, we believe that spectrum quantity wins and in Son-San's vision and track record of execution," Smithen writes.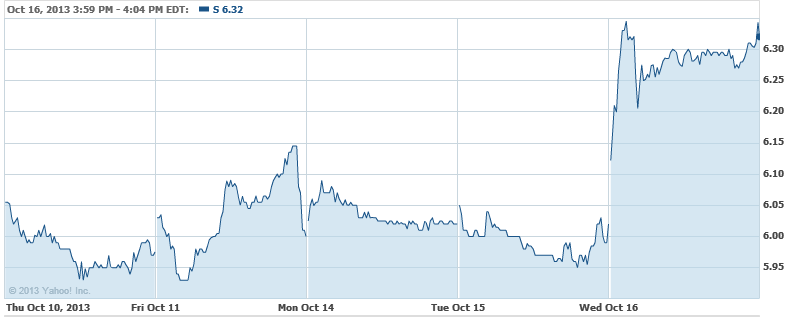 T-Mobile US (NYSE:TMUS): HTC One had good news on Wednesday for T-Mobile users of the product, saying that the 4.3 update had been approved by T-Mobile and would be available within the next few days. It comes as a welcome benefit to T-Mobile customers using the device, which now has a redesigned home button, new file viewing options, and revamped lock screen widgets.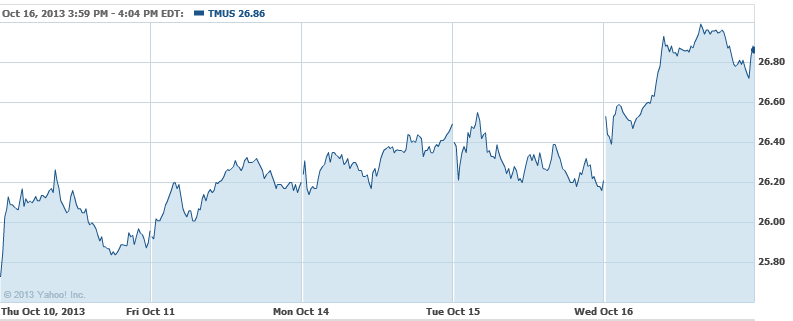 Verizon Communications (NYSE:VZ): Verizon has started to roll out accessibility to its AWS spectrum, the latest addition in forming its 4G LTE network. Being hooked up to the spectrum has allowed for top download speeds in cities like New York, Los Angeles, and Chicago, suggesting that the company is looking to first establish the spectrum in major cities, where traffic is highest, in order to supplement its existing bandwidth.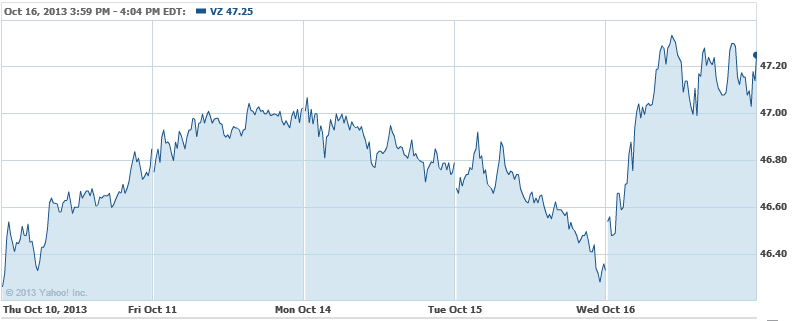 Don't Miss: Yahoo's Third-Quarter Earnings Beat the Bears.