3 Telecom Stocks Seeing Action: Sprint Provides Launch for Dish Network, Verizon's LTE Edge, AT&T Prepaid Goes 4G
Sprint-Nextel (NYSE:S):  Wells Fargo does not believe that Dish Network (NASDAQ:DISH) is seeking to build a network, after an agreement made with nTelos. Instead, the firm thinks that Dish is looking to build a broadband service that is likely to operate on Sprint's spectrum, and sees the deal with nTelos as a head start if the provider acquires the wireless carrier. The firm keeps an Outperform rating on Sprint.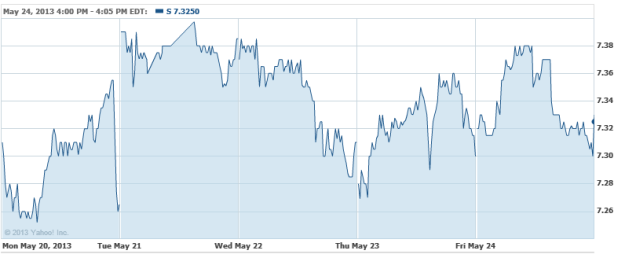 Verizon Wireless (NYSE:VZ): As AT&T (NYSE:T) accepts the award for the fastest LTE network nationwide, Verizon has introduced a strategy to help sharpen its edge: the company is introducing "small cells" to complement its LTE network, and help improve speed and coverage. The short range mobile cell sites are used to complement larger macro cells, or cell towers. Although not as powerful as the macrocells, the small cells help improve cell density.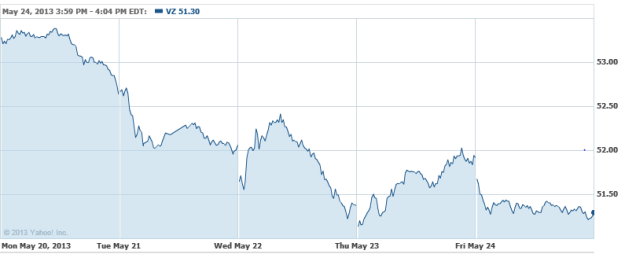 AT&T (NYSE:T): The nation's second largest carrier has just raised the pre-paid industry stakes, as it is now offering 4G coverage for its prepaid GoPhone plan. Previously, owners of 4G devices (such as the iPhone) who subscribed to GoPhone didn't have access to network data and had to rely solely on WiFi connections.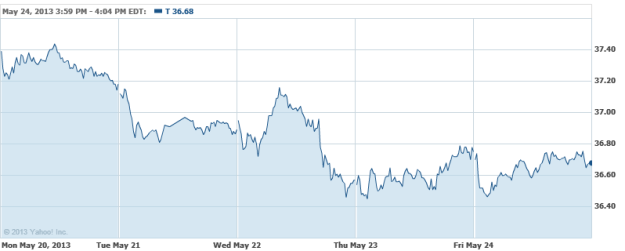 Investing Insights: What Is AOL Lacking?