3 Telecom Stocks Seeing Action: Sprint Reports Growth, Verizon Stays Quiet, AT&T Expands
Sprint Corp. (NYSE:S): Sprint's shares are up marginally after the telecom company reported net income of $383 million and revenues of $8.68 billion. Wireless service revenue of $7.3 billion grew year over year for the 13th consecutive quarter, according to the company, which added that Network Vision deployment is on track to cover 200 million people with 4G LTE by the end of 2013. Further, smartphones accounted for record 92 percent of Sprint platform postpaid handset sales; adjusted EBITDA saw gains of 5 percent, to $1.34 billion.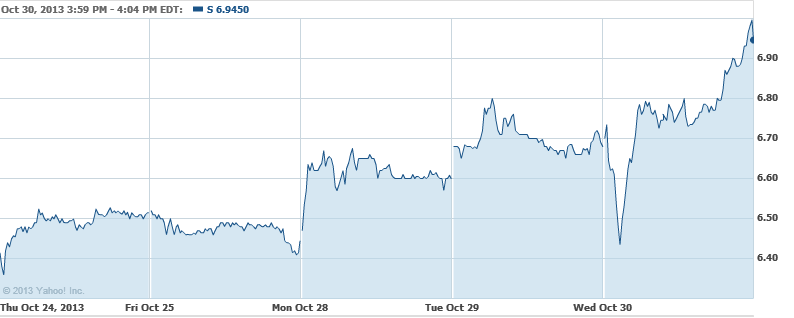 Verizon Communications (NYSE:VZ): Verizon has submitted a report that blacks out more than 300 pages of material regarding the company's Voice Link service. This may be a violation of the Freedom of Information Law in the state of New York, where charges are being brought against the company to reveal the missing pages. While Verizon claims the blacked-out sections represent trade secrets regarding its technology, consumer advocate groups feel as if the missing material could hold the key to showing that Verizon has been trying to force customers to switch from land lines to wireless services.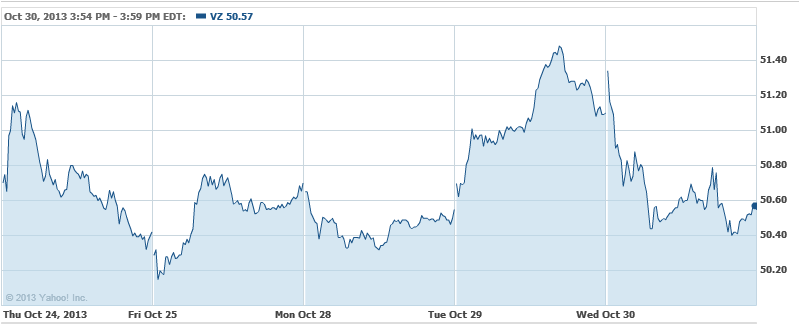 AT&T Inc. (NYSE:T): AT&T launched six new 4G LTE markets on Wednesday morning, representing the company's latest effort to boost the strength and coverage of its network. While AT&T has recently been focusing on adding markets in the Midwest, several of the newest additions were on the West Coast, with two of them in California.

Don't Miss: Sprint's Third-Quarter: Not a Race to the Top.