3 Telecom Stocks Seeing Action: Sprint Sales Gets Political, T-Mobile Gears Up For New Products, and Verizon Preps Its LTE Expansion
Sprint-Nextel (NYSE:S): Senator Charles Schumer, D-N.Y., has told regulatory bodies to exercise "extreme caution" when reviewing the bid from Japan's Softbank Corp. or Sprint, as the Japanese firm's use of Chinese equipment might open the U.S. cellular networks up to spying and hacking from China, were the deal to be executed. Fellow suitor Dish Network (NASDAQ:DISH) has used the security threat as an argument to sway shareholders to lean towards its own $25.5 billion bid for the carrier.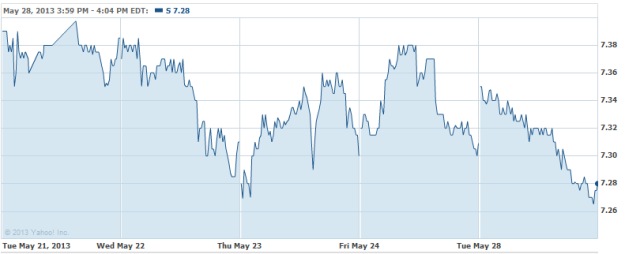 T-Mobile (NYSE:TMUS): The newly-minted public company is expanding its offerings, with a big release coming a week from Wednesday: on June 5, T-Mobile users will have access to BlackBerry's (NASDAQ:BBRY) new QWERTY-equipped Q10, and the HTC One, which has had production doubled to accomodate the demand. Both phones will likely be available on T-Mobile's Simple Choice plan customers, which will reportedly require a $99.99 up front payment in addition to equal monthly payments of $20 for two years.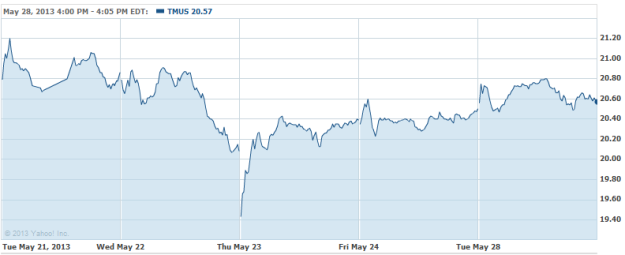 Verizon Wireless (NYSE:VZ): Samsung's (OTC.SSNLF) Galaxy S 4 smartphone will become the first to utilize Verizon's ending LTE expansion, with AWS support that can be activated via a software update. Verizon said that AWS-enabled devices will begin shipping in July, even prior to the launch of the network itself.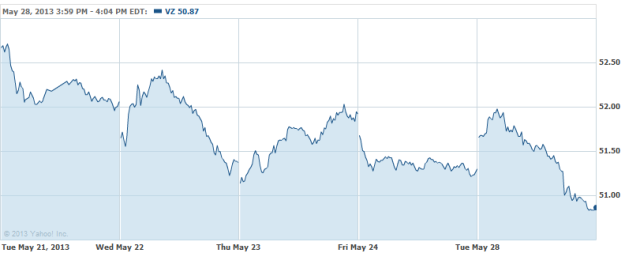 Don't Miss: Can Google Appease EU Regulators In Competition Probe?