3 Telecom Stocks Seeing Action: Sprint Shareholders Approve Softbank Bid, AT&T Throws in for Hulu, and Verizon Readies Big Droid Launch
Sprint Nextel Corp. (NYSE:S): Shareholders of the third-largest wireless carrier have opted in favor of the Softbank takeover of 78 percent of the company, with investors representing 53 percent choosing to receive $5.65 in cash and 0.26174408 per share of new Sprint for each existing share owned. Around 3 percent elected to receive just stock, while the 44 percent of shares that didn't vote will get cash. The merger will likely be closed Wednesday.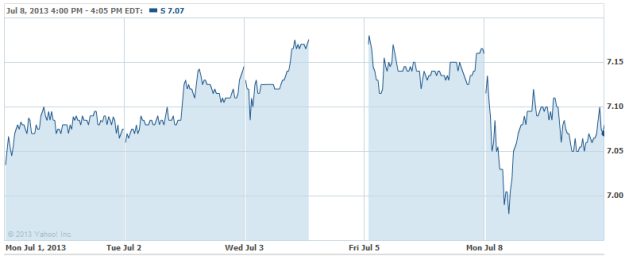 AT&T Inc. (NYSE:T): AT&T and Chernin Group have reportedly submitted a bid for Hulu in time for Friday's deadline for binding offers. Hulu is expected to run for about $1 billion, with the front running suitor being DirecTV (NASDAQ:DTV). Chernin is led by Peter Chernin, who helped found Hulu when he was a senior exec at News Corp. (NASDAQ:NWSA).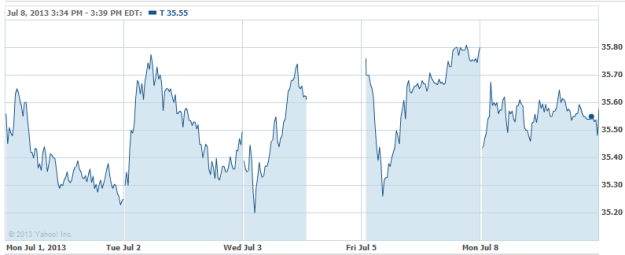 Verizon Communications Inc. (NYSE:VZ): Verizon subscribers awaiting the newest Motorola Droid Maxx phone just got a taste of the new hardware, as images of the latest handset — as well as the Motorola Droid Ultra — have leaked. While the company was generating buzz about the rumored Moto X phone, it seems that Motorola and Verizon are soon expected to announce the Droid Ultra, Droid Maxx, and Droid Mini phones.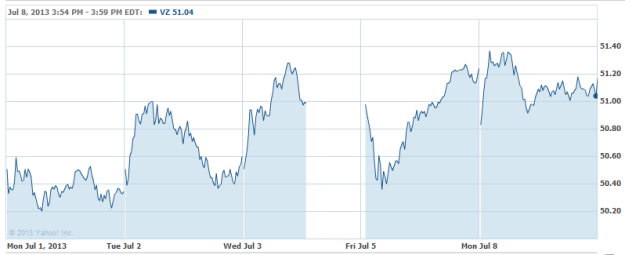 Don't Miss: Is Apple Gearing Up to Reignite Investors' Hunger?