3 Telecom Stocks Seeing Action: Sprint-Softbank Deal On Track For Completion, AT&T Aims at Europe, and Verizon's Revenue Power
Sprint-Nextel (NYSE:S): Softbank CEO Masayoshi Son said today that the company's acquisition of Sprint is on track to be completed by July, after rival bidder Dish Network failed to submit an increased offer for the company. Sprint shareholders will be voting next Tuesday on SoftBank's offer.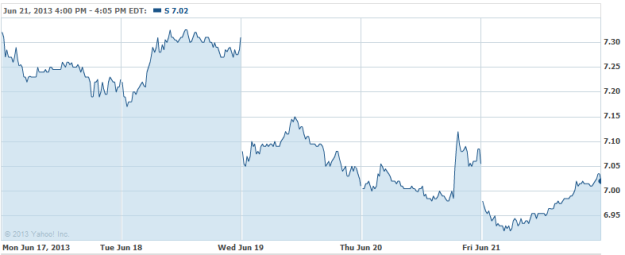 AT&T (NYSE:T): The second largest U.S. carrier is looking to grow larger, and is has its finger on Europe for its planned expansion. AT&T has expressed interest in assets owned by Vodafone Group (NASDAQ:VOD) as well as EE, the U.K. joint venture of France Telecom SA and Deutsche Telekom AG. The news comes just days after merger rumors emerged between AT&T and Telefonica SA (NYSE:TEF), as Europe — given its dismal economic state — provides fertile grounds for M&A activity.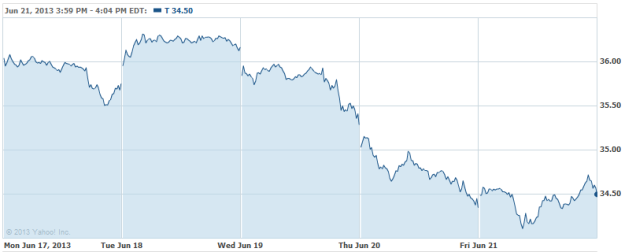 Verizon Wireless (NYSE:VZ): Due to consistant growth to its subscriber base over the last few years, BGR contributor Tero Kuittinen contends that the company — along with AT&T — no longer needs to rely on low-priced entry plans for income, as the revenue American operators derive from new subscribers has dropped to just 2 percent of their overall sales. Now, the largest networks wield enough power that all the upside is now in squeezing more money from existing subscribers.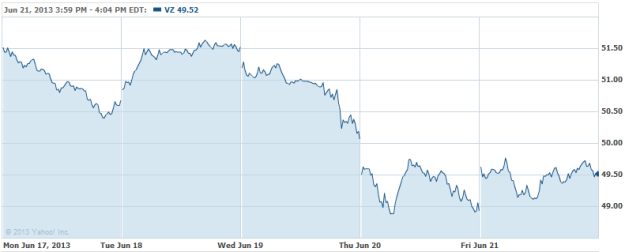 Don't Miss: SoftBank: Sprint Acquisition to Close by July.