3 Telecom Stocks Seeing Action: Sprint Will Outperform After Merger, T-Mobile May Have Snapped Subscriber Loss Streak, and Vodafone Angers Its Customers
Sprint (NYSE:S): Cowen has upgraded Sprint to Outperform from Market Perform, on the back of increased confidence in Sprint's margin improvement that will come from either Softbank and/or Network Vision cost synergies. The firm established an $8 price target based on robust free cash flow expected in 2015.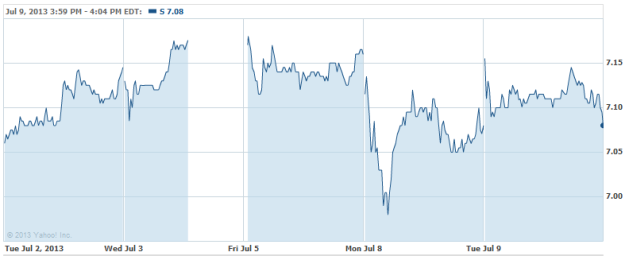 T-Mobile USA (NYSE:TMUS): Shares are trading higher on news that the company will announce at tomorrow's annual meeting it added postpaid subscribers in the second quarter, severing the chain of subscriber losses well ahead of schedule. The addition of the iPhone 5 to its portfolio is almost a certain factor as to why.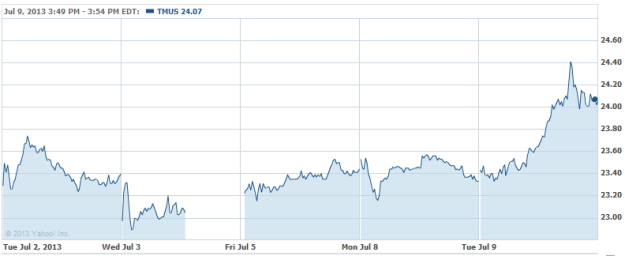 Vodafone (NASDAQ:VOD): Vodafone's plan to begin billing users by the minute (while rounding numbers up), rather than by the second, is generating heated criticism from the company's prepaid subscribers. For example, a call that lasts 2 minutes and 10 seconds will now be billed as 3 minutes. In the meantime, the company maintains that it is just trying to make its pricing more simple, though it might have something to do with the company's sliding revenue as well.