3 Telecom Stocks Seeing Action: Sprint's Bond Sale, AT&T Eyes Europe, Verizon's Huge Debt Offer
Sprint Corp. (NYSE:S): The third-largest U.S. carrier has sold $2.25 billion worth of 7.25 percent notes due in 2021 and $4.25 billion worth of 7.875 percent notes due in 2023 in efforts to raise capital for "general corporate purposes, which may include, among other things, redemptions or service requirements of outstanding debt and network expansion and modernization." The deal saw $10 billion in orders and "was so large that Sprint could not capture the lowest rates possible," The Wall Street Journal says.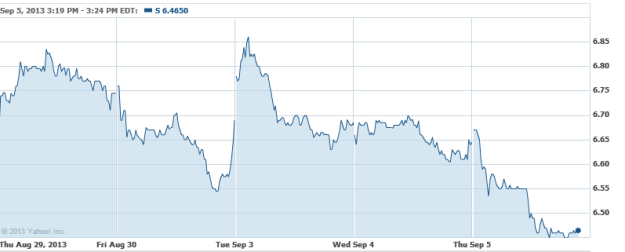 AT&T (NYSE:T): AT&T and Egyptian tycoon Naguib Sawiris have been in touch with key investors of Telecom Italia who are looking to unload their positions, potentially giving AT&T an opportunity to expand its operations into Europe. However, no formal expression of interest in buying the stakes had been presented, according to Reuters sources. Mexico's America Movil (NYSE:AMX) has also expressed interest, but the company denied making contact.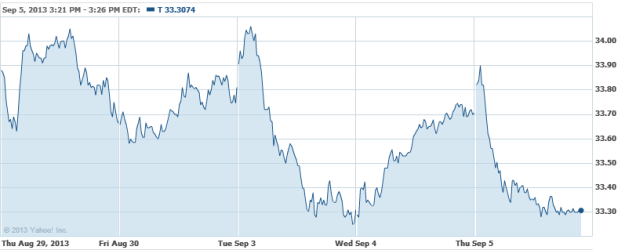 Verizon (NYSE:VZ): Verizon is looking at a potential debt offering of $20 billion to $30 billion, which could make for the largest bond offering on record. Credit spreads associated with exposure to Verizon debt have leapt this week, and a flurry of activity has encompassed the Verizon 2.45 percent notes due 2022 and the 3.85 percent bonds due 2042, which were among the most actively traded issues on the corporate-bond secondary market, Forbes says.