3 Telecom Stocks Seeing Action: Sprint's Clearwire Bid Isn't Good Enough, New FCC Chair Dumps Verizon Shares, and T-Mobile's ISIS Fiasco
Sprint (NYSE:S): "There's no way" are the words used by Taran Asset Management's Chris Gleason in regards to Sprint's bid for Clearwire (NASDAQ:CLWR) if it does not raise its price. Taran is one of a handful of institutional shareholders planning to vote against Sprint's $2.97-per-share offer, and reports indicate that investors holding 31 percent of Clearwire's public (non-Sprint-owned) shares oppose the current deal.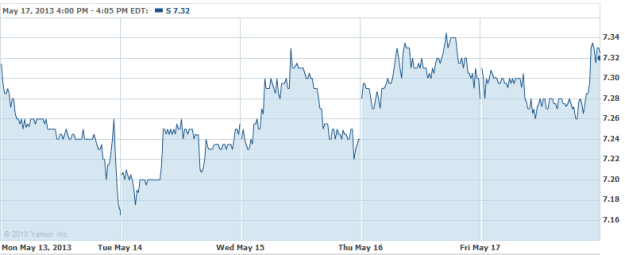 Verizon (NYSE:VZ): Both Verizon and AT&T (NYSE:T) were thrilled at President Obama's pick to head up the FCC, and now we know why: to take the position, Tom Wheeler will be divesting between $500,000 and $1 million in each company, plus additional communications firms. Wheeler will be dumping his stocks to ensure that there will be no conflict of interest in his role, which may find him on the other side of hearing from his prior financial interests.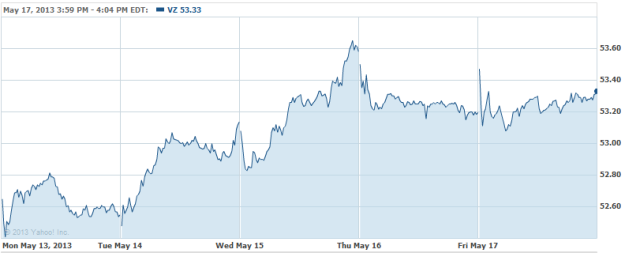 T-Mobile USA (NYSE:TMUS): In an undiscerning tweet in response to a pointed question, T-Mobile revealed why it has maintained its lack of support for Google (NASDAQ:GOOG) Wallet: T-Mobile has been backing Isis, "the wireless payment standard for mobile devices," as T-Mobile put it. What followed was a storm of angry and discontented replies that found T-Mobile defending its position on the payment system, which is by no means widespread.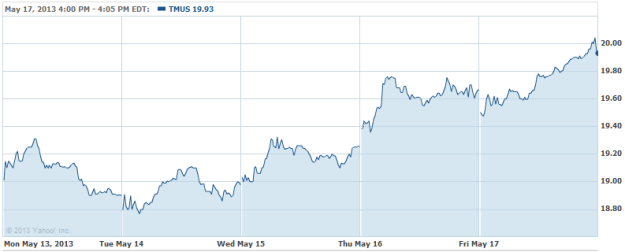 Don't Miss: These Popular Tech Names Are Ripping Higher.