3 Telecom Stocks Seeing Action: Sprint's New Platform, AT&T's LTE Expansion, T-Mobile Looks Bright
Sprint (NYSE:S): Sprint announced its Pinsight Touch platform, which will make use of near-field communications technology in order to allow mobile payments. Some have still expressed concerns over the security of the technology despite the Pinsight Touch platform making advances in the field both in terms of safety and in terms of streamlining the compatibility requirements for supporting near-field communications.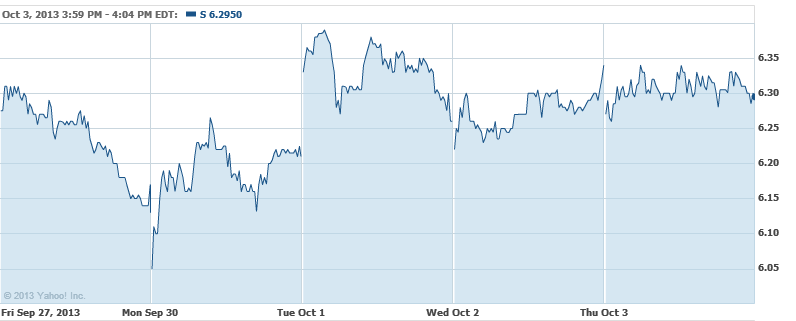 AT&T (NYSE:T): AT&T launched 10 new LTE markets that are designed to spread coverage of its 4G services to more rural areas in America. While none of the locations are big names, AT&T has declared its intention to bring its technological capabilities to as many Americans as possible, which requires establishing new LTE markets in non-traditional locations.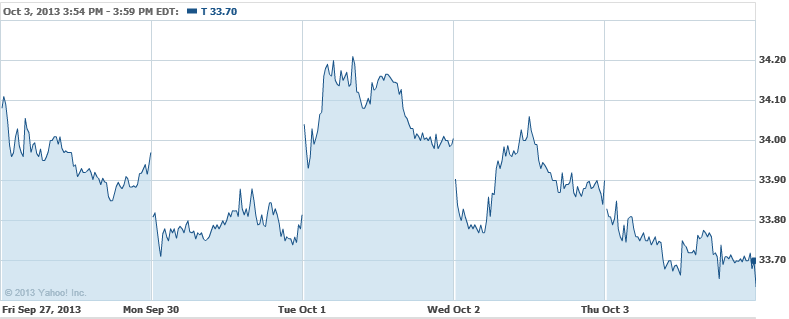 T-Mobile US (NYSE:TMUS): T-Mobile announced that it will be launching Brightspot in tandem with Target (NYSE:TGT). Brightspot will allow users to pre-purchase three different plans that allow for unlimited talk and text as well as certain data thresholds at Target stores. The price points for the plans are $35 per month for a plan without data, ranging up to $65 per month for 4GB of 4G data.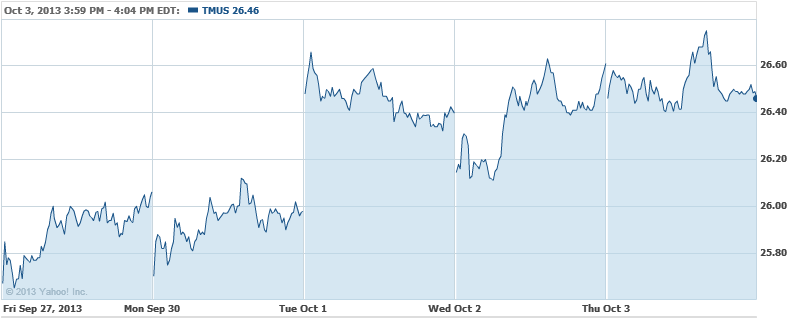 Don't Miss: Here's Why Apple's iPhone 5S Delay Isn't All Bad.