3 Telecom Stocks Seeing Action: T-Mobile Buys Spectrum, No Divestitures Necessary for Sprint, and AT&T Declares a Dividend
T-Mobile (NYSE:TMUS): T-Mobile is purchasing 10MHz worth of spectrum in the Mississippi Valley from U.S. Cellular (NYSE:USM), which covers some 32 million people. The company is shelling out $308 million for the block, which is nestled in the high-frequency AWS band (better for high-density urban areas), and will be used to support T-Mobile's 4G LTE rollout.
Sprint-Nextel (NYSE:S): Sources have informed Reuters that the FCC will not be requiring Sprint or Clearwire (NASDAQ:CLWR) to divest spectrum for their merger to be approved, as rivals had complained that the combined company would have an oversized spectrum position. Crest Financial has long maintained that Clearwire's spectrum is undervalued, and had asked the agency the force Sprint to sell some of its portion.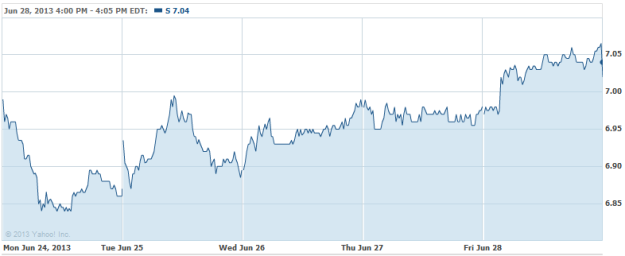 AT&T (NYSE:T): The nation's second largest wireless carrier has declared a $0.45 per share quarterly dividend, in line with its previous dividend payouts. It has a forward yield of 5.07 percent, for shareholders of record on July 10. It is payable on August 1, with an ex-dividend date of July 8.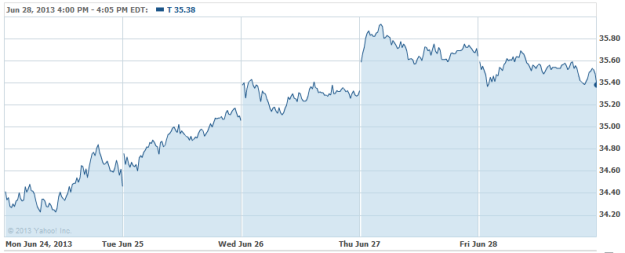 Don't Miss: BlackBerry's Quarterly Loss Sends Investors Running.