3 Telecom Stocks Seeing Action: T-Mobile Gets an Upgrade, Sprint Deal is The Best for Clearwire, and AT&T Kills the One
T-Mobile USA (NYSE:TMUS): Just a couple of weeks after making its debut on the open exchange, T-Mobile has picked up an upgrade from UBS, which cited expectations for positive postpaid net adds in Q2, network improvement, easing ARPU trends which should drive improving revenue declines, and MetroPCS brand expansion. It also raised its price target from $18 to $24.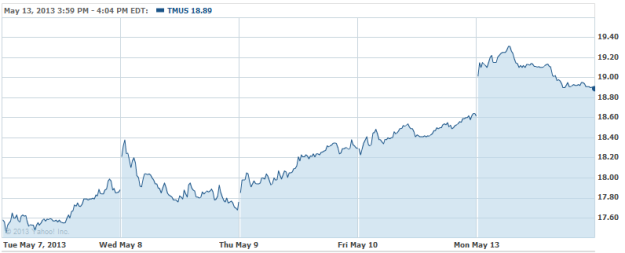 Sprint-Nextel (NYSE:S): After reviewing several proposals and bids, the board at Clearwire (NASDAQ:CLWR) has determined that a deal with Sprint is the way to go, after all. The board issued a letter to Clearwire shareholders, urging them to vote in favor of the Sprint-Clearwire merger, which is slated to be voted on next week. "Please consider all the facts," the letter read. "Don't be convinced otherwise: the Clearwire board is confident that, absent the Sprint transaction, the Company's options become increasingly limited and, day by day, the future value for stockholders becomes even more unclear."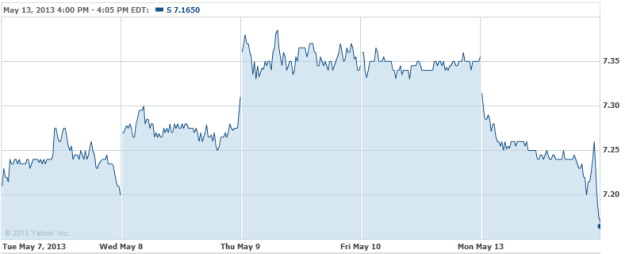 AT&T (NYSE:T): It was obviously a bad sign when AT&T dropped the price of the HTC First — or more informally, the "Facebook Phone" — to $0.99 from $99.99, just a month after its April release. It isn't surprising, then, to learn that it looks like the First is being pulled due to feeble sales. A source told BGR  that AT&T was killing the First, and unsold inventory would be returned to the manufacturer. Given that AT&T only sold about 15,000 units, it looks like HTC will need to make some room around its warehouses.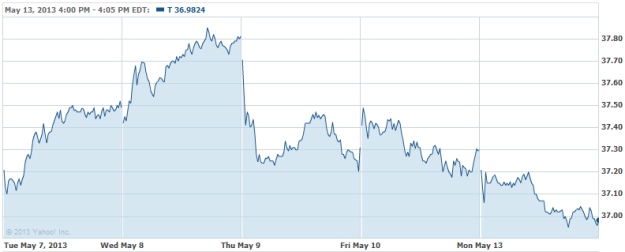 Don't Miss: Why Is This Apple Supplier Turning to Samsung?