3 Telecom Stocks Seeing Action: T-Mobile Hires Shakira, AT&T's Filip Deal, Redbox Sours for Verizon
T-Mobile (NYSE:TMUS): T-Mobile will be hiring Shakira to debut a major announcement regarding wireless networks that it will be making on October 9, this Wednesday. The announcement, named "Uncarrier 3.0," is the third time that T-Mobile has announced drastic changes to the way that it conducts business. Their ideas, such as the removal of contracts and allowing phone upgrades, caused sweeping alterations across the industry, meaning that many are looking forward to the announcement as potentially groundbreaking.

AT&T (NYSE:T): AT&T will be partnering with Filip to provide kid-friendly smart watches. The watches have several smart features and, most importantly, can operate as a phone by taking calls without actually using a cell phone. This is something that not even the Galaxy smart watch can boast. AT&T has called Filip the perfect partner for its emerging devices division, which seeks to expand the company's network coverage beyond the realm of cell phones.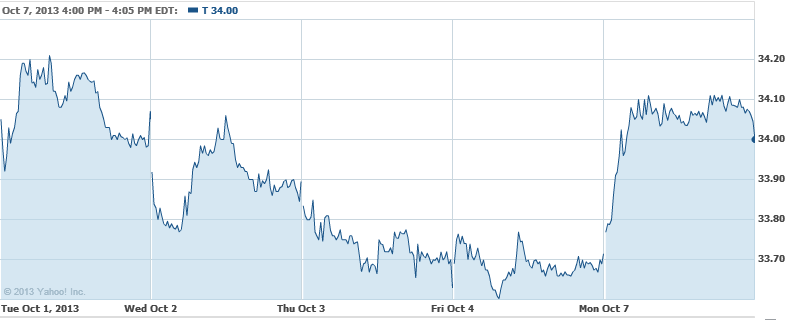 Verizon (NYSE:VZ): Activist investor Jana Partners is urging Outerwall (NASDAQ:OUTR), the owner of the Redbox franchise, to spin-off, shut down, or sell the Redbox Instant by Verizon business, which has failed to become a credible threat to Netflix. Jana owns a 13.5 percent holding in Outerwall. The Redbox Instant venture was designed to take some pressure off of the DVD kiosk operations.

Don't Miss: Here's How Nokia is Navigating Its New Strategy.