3 Telecom Stocks Seeing Action: T-Mobile Preps For Storm Season, Vodafone Drops Myanmar Bid, and Sprint's New Dish Network Situation
T-Mobile USA (NYSE:TMUS): As the National Oceanic and Atmospheric Administration (or NOAA) is predicting "more and stronger" hurricanes this year, T-Mobile is upping its severe storm prep to be able to react more efficiently when they strike, by increasing drills and preparation activity throughout the country's Eastern Seaboard and Gulf Coast regions. "Having the right equipment and being able to move it quickly are two critical ingredients for the success of our response efforts following a hurricane, or any other natural disaster," said Bentley Alexander, vice president of South Region Engineering for T-Mobile.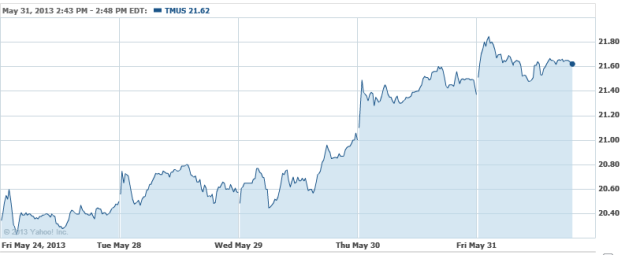 Vodafone (NASDAQ:VOD): Vodafone and China Mobile (NYSE:CHL) have left plans to create a joint bid for a license in Myanmar, which is looking to expand its mobile provider market from two to four. "Following the publication of the final license conditions on May 20, the Vodafone-China Mobile consortium has reached the decision not to proceed with the process as the opportunity does not meet the strict internal investment criteria to which both Vodafone and China Mobile adhere," Vodafone said.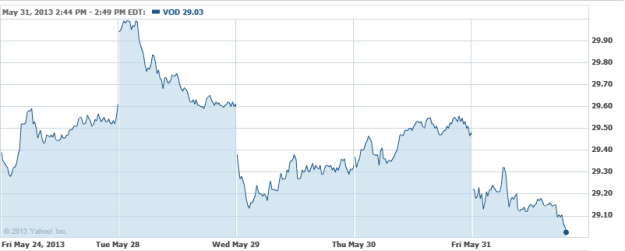 Sprint-Nextel (NYSE:S): Dish Network's (NASDAQ:DISH) offer for Clearwire (NASDAQ:CLWR) has put additional pressure on Sprint, which will likely have to up its offer. However, Clearwire cannot sell unless it receives Sprint's permission, given Sprint's shareholder status. Additionally, it muddles the waters for Softbank's bid for the wireless carrier, and the Japanese company might walk away from its bid for Sprint if Clearwire is not included.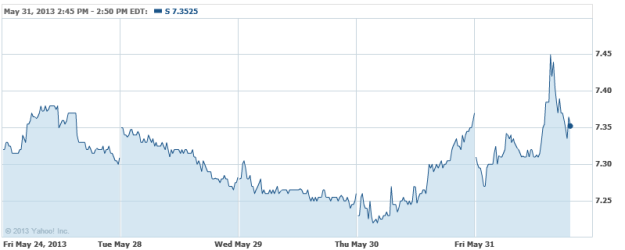 Investing Insights: Will Amazon See New Highs This Year?