3 Telecom Stocks Seeing Action: T-Mobile Spikes on Sprint Deal, Sprint Raises Clearwire Bid, and Verizon Upsets Netflix Users
T-Mobile (NYSE:TMUS): Sprint's (NYSE:S) updated bid for Clearwire (NASDAQ:CLWR) has lifted shares of T-Mobile, up over 3 percent, as the fourth largest carrier in the U.S. (behind Sprint) was considered to be a plan B for Softbank, which now has an open shot at a bid for Sprint. T-Mobile "could offer the last chance for a new entrant looking to control a nationwide wireless network," according to Goldman Sachs.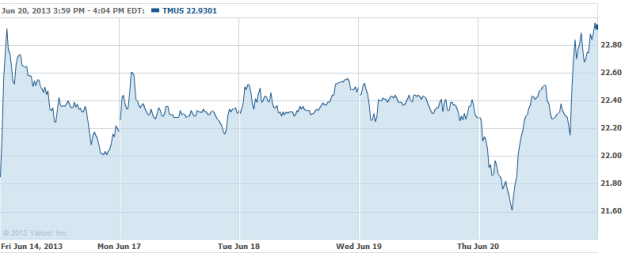 Sprint-Nextel (NYSE:S): Sprint has raised its bid for Clearwire (NASDAQ:CLWR) to $5 per share, a healthy margin above fellow bidder Dish Network's (NASDAQ:DISH) $4.40 offering. Clearwire's special committee is endorsing the offer in a change of pace from the previous when it sided with Dish, and is rescheduling a shareholder vote set for June 24 to July 8.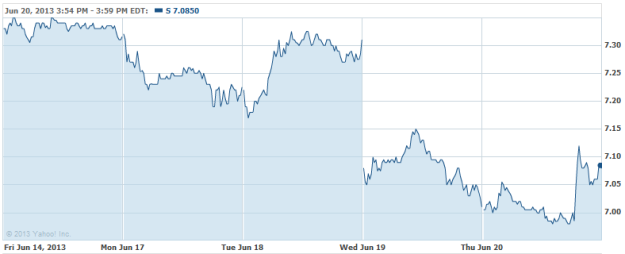 Verizon Wireless (NYSE:VZ): While Verizon looks to grow north into Canada, its domestic users stateside are having issues their Netflix (NASDAQ:NFLX) programs. However, the problems have been traced back to the carrier, which has not been very cooperative in upgrading its network to handle more Netflix traffic from fellow carrier and Netflix bandwidth supplier Cogent (NASDAQ:CCOI). Netflix now makes up about one-third of U.S. Web traffic during peak hours.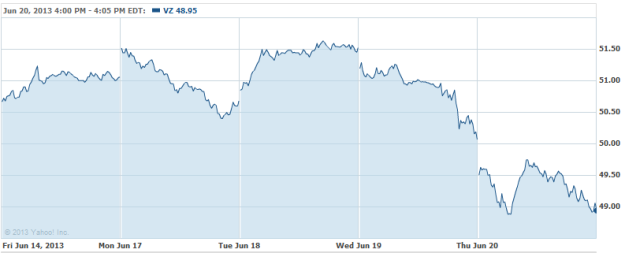 Don't Miss: Sony's Playstation Update Hurts More Than it Helps.