3 Telecom Stocks Seeing Action: T-Mobile to Get New Nokia, Verizon Stalemates Vodafone Deal, Dish to Float Debt for Sprint
T-Mobile (NYSE:TMUS): T-Mobile will be the carrier of choice for Nokia's (NYSE:NOK) just-announced Lumia 925, which sports an all-aluminum frame and comparable specs to the current 928. The 925 is due to go on sale in Europe in June, with T-Mobile's U.S. launch likely to be the following week, AllThingsD says. It is priced at 469 euros ($608), though Nokia U.S. head Matt Rothschild said he expected T-Mobile's upfront price to be under $100 after subsidies.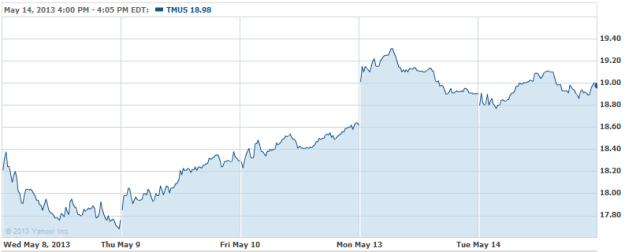 Verizon (NYSE:VZ): The newly announced $7 billion payout to shareholders is seen as a stalemate for the Verizon deal with Vodafone (NASDAQ:VOD), which currently owns 45 percent of Verizon Wireless. "In effect, Verizon is betting that Vodafone will be under more pressure to sell at a lower price next year because of Vodafone's own poor operational trends," wrote Bernstein's Robin Bienenstock.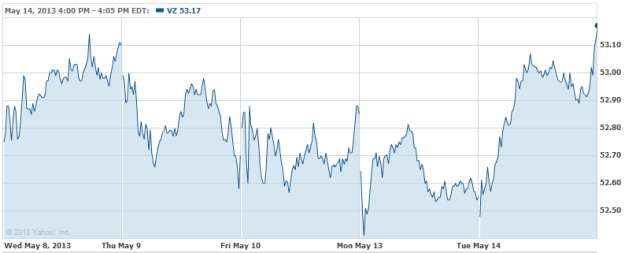 Sprint-Nextel (NYSE:S): Dish Network (NASDAQ:DISH) will be raising $2.5 billion in debt for its bid for Sprint, which should presumeably show the board of the wireless carrier just how serious it is about its offering. Sprint has been cautious about the bid, and skeptical that the satellite provider can come up with the financing for the company, as it pledged to put $25.5 billion down for the nation's third largest wireless provider.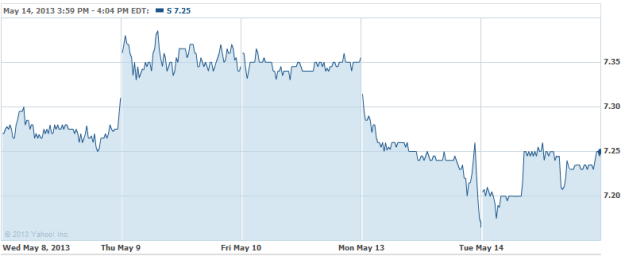 Don't Miss: Is China Mobile Preparing for Apple's Arrival?