T-Mobile US (NYSE:TMUS): T-Mobile officially announced that it will offer 200MB of data for tablet users per month for free, with the just-released iPad Air and iPad mini with Retina display included in the program. "We have unleashed TABLETS! No strings attached, no commitments, no 2yr service contracts, 200MB FREE 4G data — current customer or not!" the company tweeted. Criticizing the "unclear" and "restricted" shared data plans from other providers, CEO John Legere said it was time to "stop the silliness," saying, "we believe it's time that tablets operated the same way that smartphones do and should be connected all the time."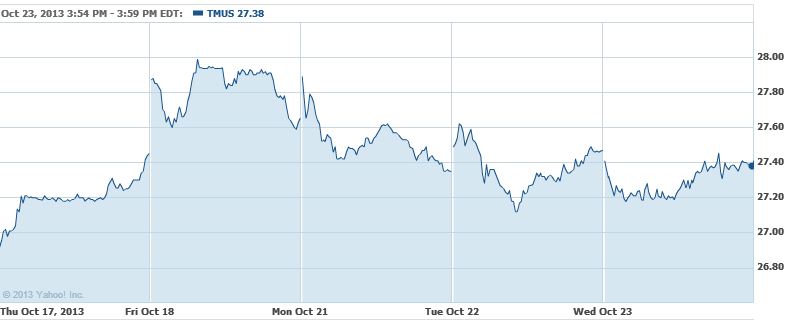 AT&T Inc. (NYSE:T): AT&T reported earnings per share of 66 cents, beating projections by 1 cent, as $32.15 billion in revenue missed expectations by $0.01 billion. The company logged more than 2 million new wireless and wireline high-speed broadband connections during the period, as wireless revenues grew 5.1 percent and service revenues rose 3.7 percent against the year-ago quarter. AT&T added 1.2 million new smartphone subscribers, which now account for a record 89 percent of postpaid phone sales.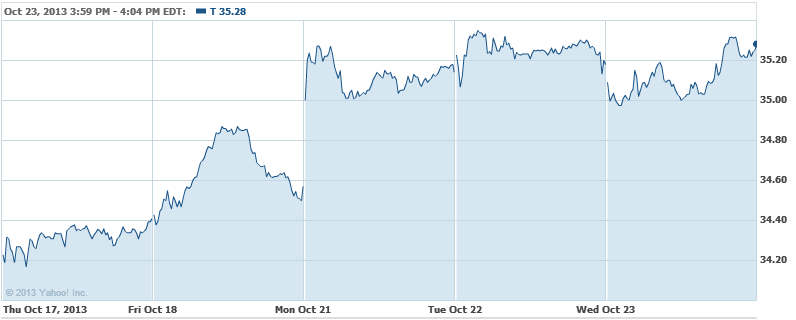 Verizon Communications (NYSE:VZ): An update for Verizon users of the Moto X has been sent to a number of users that were not meant to be included in the software test. Improvements in the update include the camera feature, choppy audio in some phone calls, and the improper reading out of some text messages.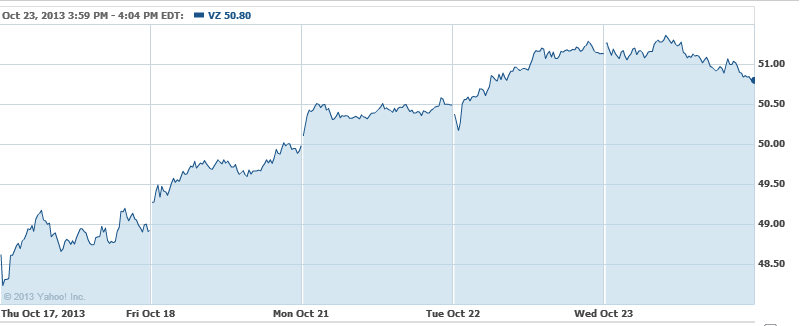 Investing Insights: Will New Products Boost Nokia?