T-Mobile US (NYSE:TMUS): T-Mobile appears to have shed some insight into its "Uncarrier 3.0″ plans, as a flier on Facebook reads, "Global data coverage in over 100 countries at no extra charge." While T-Mobile hints at worldwide data roaming abilities, no details about monthly pricing or data limits were implied or revealed. Seeking Alpha notes that the move could be a grab for enterprise clients, "many of whom have to pay through the nose to browse the Web and check e-mails on foreign 3G/4G networks."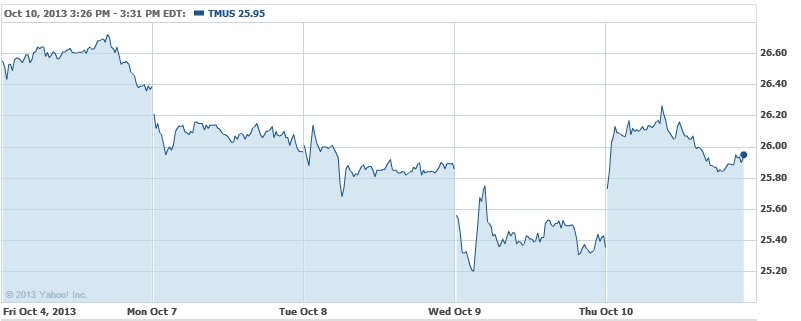 AT&T (NYSE:T): AT&T users armed with Nokia (NYSE:NOK) phones running Windows Phone 8 will soon be getting the Amber upgrade, which has already been available to international Nokia users for several months but is just now coming to AT&T subscribers in the U.S. Amber includes improvements to the autofocus and low-light photo quality, adds a "Smart Camera" feature that allows the user snap several photos and combine them in helpful ways, and "Glance," which turns the phone into a dim night time clock and lets you flip the phone over to silence incoming calls.

Verizon Communications (NYSE:VZ): Despite having a contract that promises Verizon's FiOS fiber access in every neighborhood in New York City, it seems that, in reality, access to the high-speed Internet service is far more limited than the contract lets on. Verizon has until summer 2014 to spread the fiber throughout the city, as per its agreement with New York City's Department of Information Technology and Telecommunications, but the deadline is nearing and Verizon's access still appears to be badly lacking.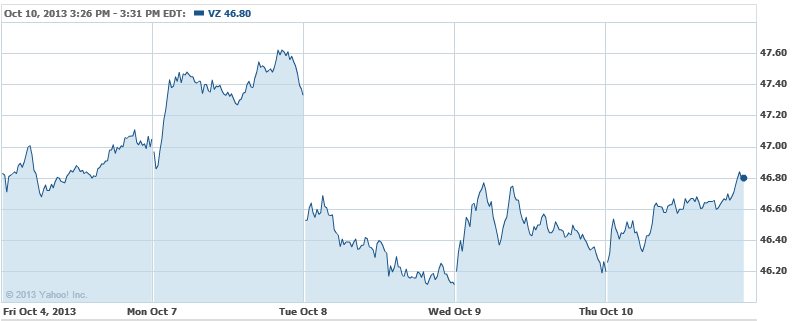 Don't Miss: Analyst: Large iPhone, iWatch, and More in 2014.