3 Telecom Stocks Seeing Action: Telefonica Denies AT&T Bid, Verizon Eyes Canada, and Sprint Expands LTE Coverage
AT&T (NYSE:T): Telefonica (NYSE:TEF) is denying reports of a $93 billion bid from America's second largest wireless carrier, following a Spanish newspaper report that said the government had halted a 70 billion-euro offer for the European carrier. The resulting entity would have created the largest telecom company in the world, but "Telefonica has not received any approach or spoken or written indication of interest," a spokesman for the company told Reuters.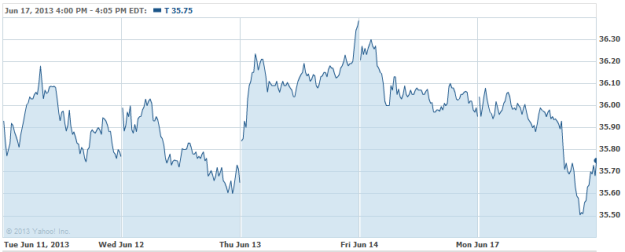 Verizon Wireless (NYSE:VZ): Verizon is exploring setting up shop in Canada, and has "held exploratory talks" with minor local carrier Wind. In light of newly relaxed foreign investment policies, Canada sees Verizon "as the most likely foreign option" as it looks for more competition in the Canadian wireless market, which is dominated by Telus (NYSE:TU), Rogers (NYSE:RCI), and Bell (NYSE:BCE).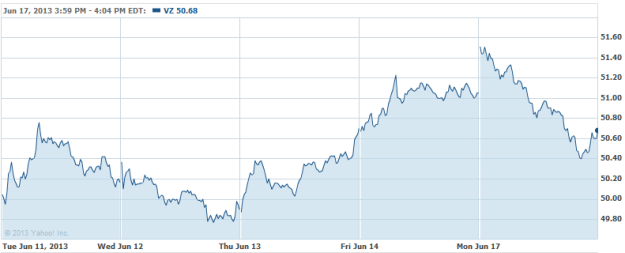 Sprint-Nextel (NYSE:S): While its future ownership still looks uncertain and the firestorm around its situation with Clearwire (NASDAQ:CLWR) has yet to resolve itself, Sprint has kept itself busy by growing its LTE market — 22 of them, actually. LTE launches in Miami, New Orleans, Tampa, and others now put the high speed service in 110 different locations, although still far behind the 278 LTE markets for AT&T and 497 for Verizon Wireless.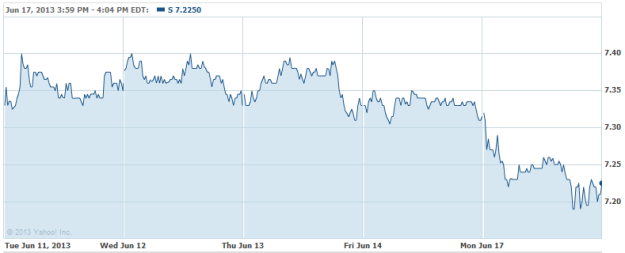 Don't Miss: Was an AT&T-Telefonica Deal Ever on the Table?