3 Telecom Stocks Seeing Action: The Verizon Buyout Saga Continues, Sprint Raises Clearwire Bid, and AT&T To Enable FaceTime
Verizon Wireless (NYSE:VZ): Vodafone (NASDAQ:VOD) has reveled that it is perfectly comfortable with its Verizon Wireless joint venture, but if a better deal were to surface — one more beneficial than the status quo – it would explore it and take it into consideration. The two companies are divided over their options — Verizon is eager to exit the JV and lay claim to the 45 percent stake held by Vodafone, while the British-based telecom provider is perfectly happy where it is.

Sprint-Nextel (NYSE:S): Under pressure from the board at Clearwire (NASDAQ:CLWR), Sprint has raised its bid for the company from $2.97 per share to $3.40 per share, just ahead of a shareholder vote on Sprint's bid. The revised offer is said to have the backing of Comcast (NASDAQ:CMCSA), Intel (NASDAQ:INTC), and Bright House, who collectively own 26 percent of the Clearwire shares that are not held by Sprint. Separately, Dish Network (NASDAQ:DISH) can now engage in talks with Sprint, after Softbank waived its provisions to allow Sprint to open its books to the cable provider.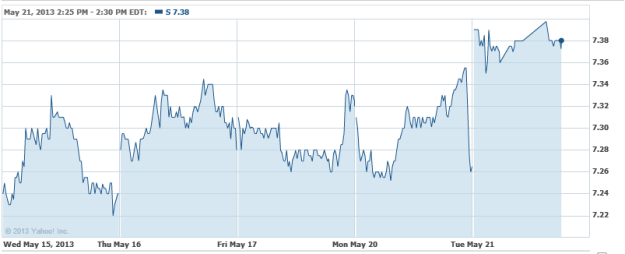 AT&T (NYSE:T): Although it has kept its unlimited data iPhone users from using FaceTime for eight months, it appears that AT&T is changing its policy.  The company announced that it will give software and smartphone makers the ability to enable cellular video calling on apps that come preinstalled on devices, such as Apple's (NASDAQ:AAPL) FaceTime feature. AT&T has been the only network to ban video calling on its cellular network.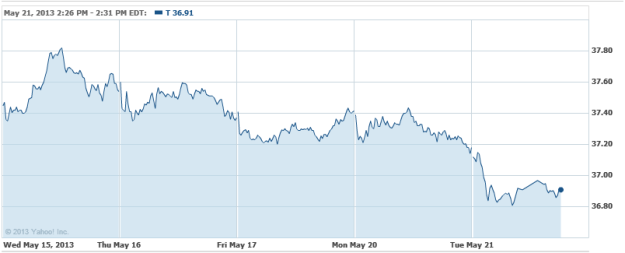 Don't Miss: Can Verizon's Gift Help Vodafone Bounce Back?