3 Telecom Stocks Seeing Action: Use Vodafone to Play Verizon, AT&T Is Fastest, and Clearwire Gives Sprint's Offer the Nod
Vodafone (NASDAQ:VOD): RW Baird believes that Vodafone is an attractive way to play the trends at Verizon Wireless, noting Vodafone's solid results and guidance as well as plans to maintain the latest Verizon Wireless (NYSE:VZ) dividend for corporate purposes. It keeps the shares rated an Outperform with a $32 Price target.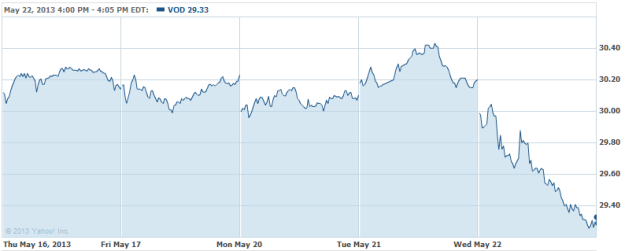 AT&T (NYSE:T): In an industry where success is based on coverage and speed, AT&T can at least claim the latter: its LTE network was rated the fastest by the folks over at TechHive, in their annual broadband survey. This marks the second year in a row that AT&T took the crown, and tests conducted revealed AT&T's network averaged download speeds of 13.15 mbps, and 6.45 mbps for uploads.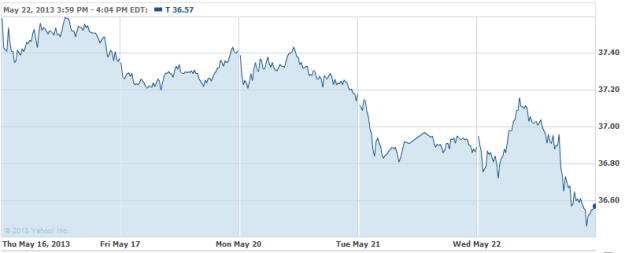 Sprint-Nextel (NYSE:S): Clearwire (NASDAQ:CLWR) has recommended to its shareholders that they accept the revised terms for Sprint's sweetened offer for the company, as it is now offering $3.40 per share over the prior offer of $2.97 per share. "When compared with other potential transactions reasonably available to the company at this time, is the most favorable potential transaction to the company's unaffiliated stockholders," Clearwire said in a statement.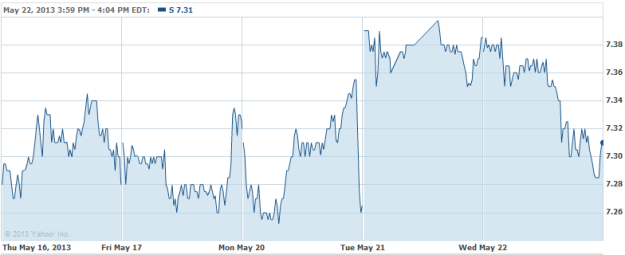 Don't Miss: How Will Intel's New CEO Shake Up the Company?