3 Telecom Stocks Seeing Action: Verizon and Vodafone Remain at Odds, AT&T's New Pre-Paid Solution
Verizon (NYSE:VZ): Verizon has stepped up its game against Vodafone (NASDAQ:VOD), which possesses a 45 percent stake in the carrier which Verizon is attempting to buy out. Its no secret that Vodafone wants to maintain its grip on the U.S. company, though Verizon is equally determined to set out on its own. During a meeting with investors, Verizon CEO Lowell McAdam dropped hints that the company may not pay its distribution to its two owners this year and said that the company's priority was to pay down its $5 billion in debt coming due in the near future.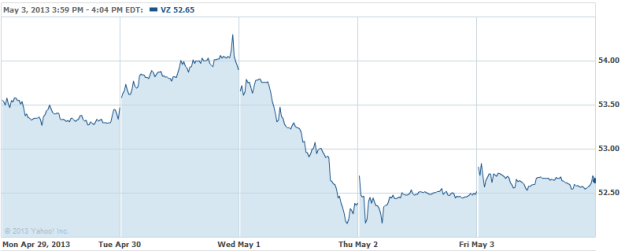 AT&T (NYSE:T): If you've always wanted to sign on with AT&T, but without the hassle of a contract, the company has something new to offer you: beginning in June, the company will be launching a new brand of pre-paid service, under the banner of All In One. Feature phone plans will likely clock in around $35, while smartphone plans will be closer to $50, or $70 with 5 GB of data, instead of 2. AT&T is testing the services in Florida and Texas this month, with a slotted launch of June 15 nationwide.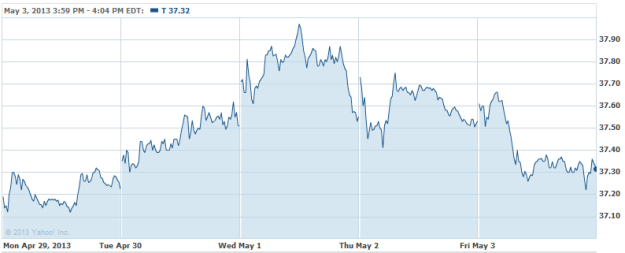 Don't Miss: Another Carrier Jumps on the Apple Bandwagon.