3 Telecom Stocks Seeing Action: Verizon Comes Up Short for Vodafone, MetroPCS is Overweight, and AT&T Will Protect Your House
Verizon Wireless (NYSE:VZ): The Wall Street Journal is reporting that Vodafone (NASDAQ:VOD) wants $130 billion for its 45 percent stake in Verizon, which the wireless carrier is working to buy out from the British firm. The number clocks about $30 billion more than the initial bid for $100 billion, and Vodafone insists that selling its stake could initiate a $10 billion tax bill. Verizon, which has made little secret of its desires to break free from Vodafone, has said that it has developed a more tax-efficient structure for the sale.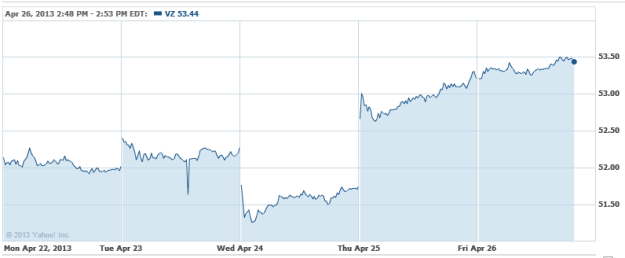 MetroPCS (NYSE:PCS): Following the approval from shareholders who okay'd the acquisition by T-Mobile, JPMorgan (NYSE:JPM) has reiterated its rating Overweight on stock of MetroPCS. The company has an average rating of Hold and an average price target of $25.35 from research firms. The acquisition is set to become official on May 1st.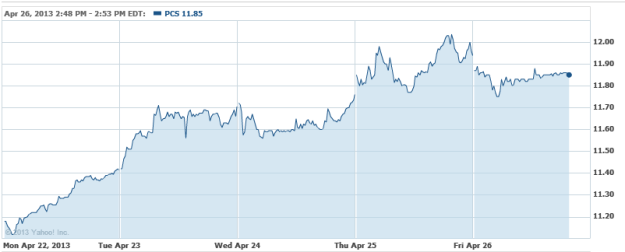 AT&T (NYSE:T): One year following the announcement that the company would be breaking into (pun intended) the home security and monitoring business, AT&T has rolled out Digital Life — more specifically, where its first 15 markets will be and how much it costs. The company provides and installs Internet-connected cameras, along with sensors on doors and windows, and smoke and carbon monoxide detectors, door locks, thermostats, and moisture sensors. The software will be made available for iOS, Android, and Windows devices, allowing users to check in on their homes remotely from any location.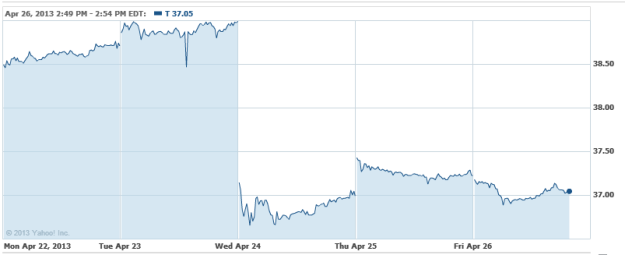 Don't Miss: David Einhorn's Vodafone Call is Getting Louder.