3 Telecom Stocks Seeing Action: Verizon Delays HTC One, T-Mobile Rediscovers Customer Growth, and Vodafone Tackles UK 4G Market
Verizon (NYSE:VZ): The company is set to delay its HTC One phone further, as the scheduled date apparently conflicted with the unveiling of the Motorola Moto X. The Moto X is being carried by Verizon and its main competitors with the exception of T-Mobile US (NYSE:TMUS) in stores — T-Mobile has elected only to carry the phone on its website. The HTC One will replace the HTC Droid DNA from Verizon's online store.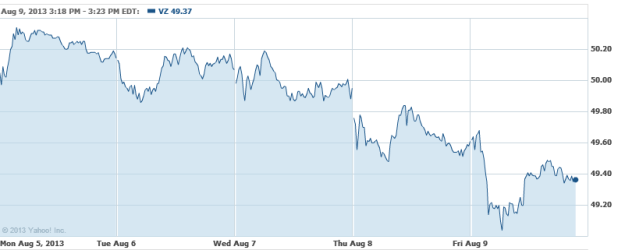 T-Mobile US (NYSE:TMUS): T-Mobile has reported rebounding growth in its customer growth after years of losing customers to competitors with preferred phone models. The company has branched out with the iPhone and reported a gain of 1.1 million customers in the last quarter, its largest customer growth in 4 years.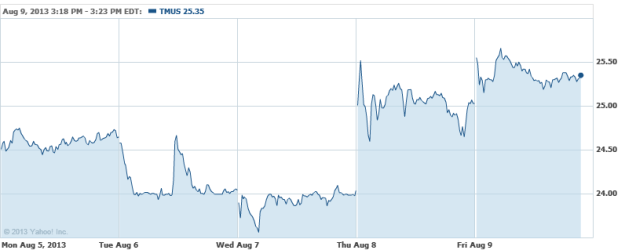 Vodafone (NASDAQ:VOD): Vodafone is aggressively going after a larger share of the United Kingdom's 4G LTE market, planning to offer Premier League soccer or free music as a part of a bundle with its 4G services. This offering, according to one analyst, is indicative of customers not wholly being swayed by either 4G or 3G service independently. Company EE currently leads the U.K.'s 4G market with almost 700,000 customers.