3 Telecom Stocks Seeing Action: Verizon Dodges NSA Sweep, the Fight For Sprint Continues, and AT&T's Improved GoPhone Plan
Verizon Wireless (NYSE:VZ): Ironically, the company that sparked the NSA phone record uproar has, with fellow wireless carrier T-Mobile (NYSE:TMUS), escaped the the PRISM program due to their ownership ties to foreign entities. However, despite missing the sweep, it's likely that the NSA still has the means to acquire the desired metadata, as the the calls eventually travel on infrastructure operated by U.S. companies that do work with the NSA.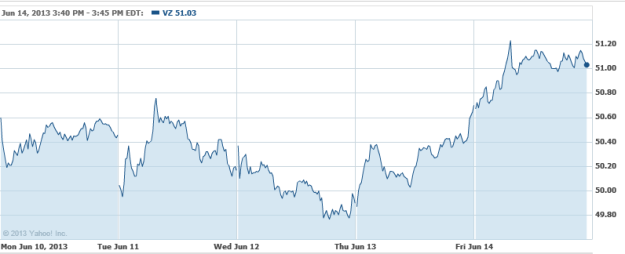 Sprint-Nextel (NYSE:S): Dish Network (NASDAQ:DISH) could be facing an addtional $1.2 billion expense as a result of an amended convertible bond agreement, while competing with Softbank's current bid for the third largest wireless carrier. Dish faces a June 18 deadline to submit a new bid, after SoftBank increased its own offer this week to about $7.65 a share, or about $21.6 billion.

AT&T (NYSE:T): In efforts to bring its growing prepaid program to the next level, AT&T has not only lowered it's premium GoPhone prepaid data plan from $65 to $60, but has also doubled the amount of data available to GoPhone users, who also have access to the company's 4G LTE network. Additional data — over the allotted 2 GB — will cost $10 per GB.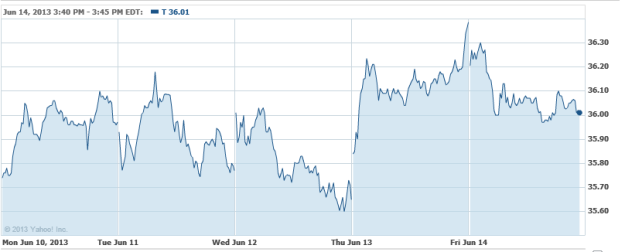 Don't Miss: 3 Ways Baby Boomers Are Redefining Retirement.