3 Telecom Stocks Seeing Action: Verizon Faces Web Subscriber Problems, Sprint Hits Acquisition Headwinds, and AT&T's Disaster Relief Program
Verizon Communications (NYSE:VZ): More efficient, faster data and cellular networks — along with the increasing proliferation of WiFi — have people scrapping their Internet plans at a higher rate of those cutting their cable subscriptions. Last year, 1 percent of households did away with their wire-line Internet, while only 0.4 percent severed their cable — a sobering realization for Internet providers like Verizon and AT&T (NYSE:T), which seem to be cannibalizing their own Internet services with their nationwide mobile networks.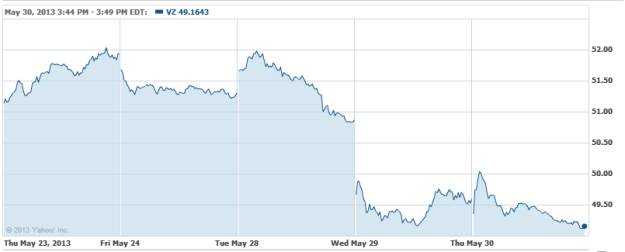 Sprint (NYSE:S): Dish Network (NASDAQ:DISH) has thrown a wrench into Sprint's plans to purchase Clearwire (NASDAQ:CLWR), and Dish's offer could have unfavorable effects on the Softbank-Sprint deal as well. Dish has topped Sprint's sweetened $3.40 per share bid for Clearwire, offering the company $4.40 per share instead. Crest Financial, a minority shareholder in Clearwire, is urging the board to ditch the Sprint offer in favor of Dish's.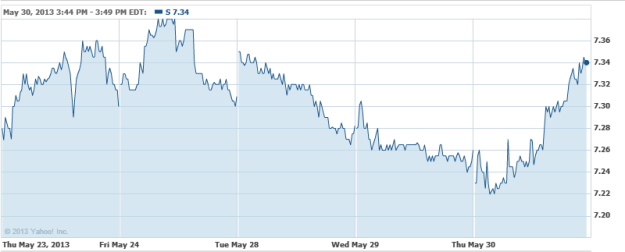 AT&T (NYSE:T): "Mother Nature is a powerful foe," AT&T Network Operations president Bill Smith said in regards to the tornado ravaged town of Moore, Oklahoma. "We get more skilled and more experienced in our responses, but you can't outsmart Mother Nature or anticipate every outcome." The company says it spends "hundreds of millions" — more than $600 million in its disaster response program, to get the network systems back up and running and sort through the webs and tangles of downed phone lines.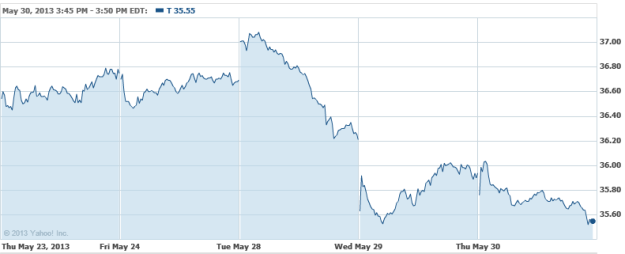 Don't Miss: Will Google Leverage Motorola Technology Against Apple?