3 Telecom Stocks Seeing Action: Verizon Honors Contracts, Sprint Takes Its Time, AT&T's Fast Internet
Verizon (NYSE:VZ): Verizon has announced that it will honor contracts that customers entered into via a glitch on the company's website. The contracts provide for unlimited data plans and for other normally premium services at a reduced price. The company stated that the contracts and devices provided for will be good for their stated duration, though it has fixed the bug and prevented new website users from creating more of the contracts.

Sprint (NYSE:S): Masayoshi Son, the founder of SoftBank, said that it will take time for Sprint to turn around its sinking number of U.S. subscribers. He noted that it might take several years to see increases in Sprint's customer base and to get devices and networks ready for such an upsurge. Some have pointed to Sprint's acquisition of Clearwire earlier this summer as a move for the company containing much potential, though there are yet to be concrete plans announced for the spectrum that the company acquired.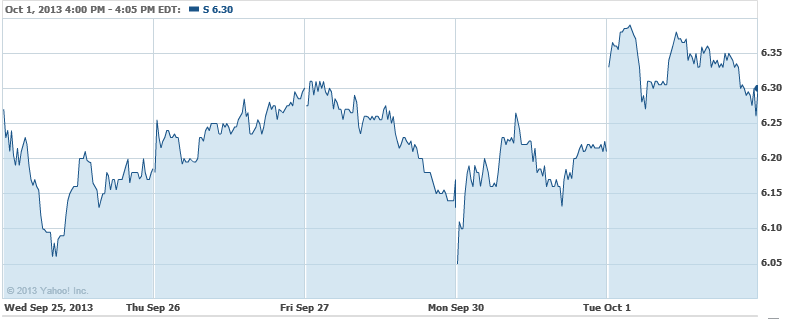 AT&T (NYSE:T): AT&T declared that it will begin to offer super fast internet in Austin in a move designed to rival Google's (NASDAQ:GOOG) announcement that Austin will be the second city where Google Fiber will be available. AT&T's plan builds 300 Mbps speeds at first with a promise to improve speeds to a 1 gigabit connection by the middle of next year into their U-verse with GigaPower SM package. This price of the service has not yet been disclosed.

Don't Miss: Sprint Upgrades Smartphone Radio With This New Platform.