3 Telecom Stocks Seeing Action: Verizon LTE Hits 500, Sprint Has Clear Shot at Clearwire, and AT&T Leads the Speed Race
Verizon Wireless (NYSE:VZ): The nation's largest wireless provider has declared its rollout of its 4G LTE network as being "substantially complete," following the introduction of the service in its 500th market. The network now covers roughly 298 million people, or 95 percent of the U.S. population. Verizon can now bring online its long-planned voice-over-LTE (VoLTE) service, which would allow it to shift its call traffic from the circuit-switched 2G network to its all-IP LTE network.
Sprint (NYSE:S): Dish Network (NASDAQ:DISH) has abandoned its bid for Clearwire (NASDAQ:CLWR), just five days after it dropped its efforts for the wireless carrier. This now gives Sprint a clear shot to acquire the spectrum operator in full, for its $5 per share bid that will be put up for a vote at Clearwire's July 8 meeting.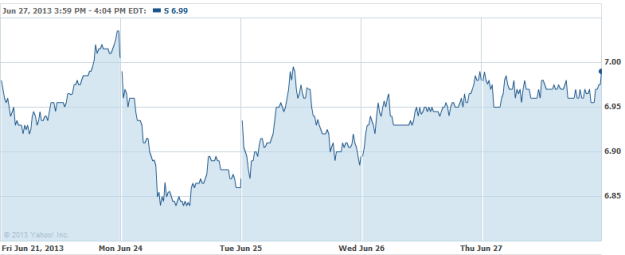 AT&T (NYSE:T): Although Verizon has the largest network, AT&T still has the fastest. However, AT&T can't stand around, as Verizon is reportedly determined to take the speed crown from the company, after surging congestion and deteriorating speed have allowed AT&T to close the gap on service quality, Bloomberg says. Congestion on Verizon's networks have slowed speeds, but with a refreshed infrastructure, AT&T will have to have an ace up its sleeve when the traffic has cleared.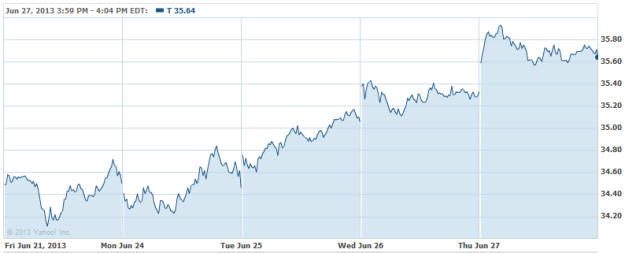 Don't Miss: Telefonica Wants to Challenge Apple-Google "Duopoly"