Verizon Communications (NYSE:VZ): If Verizon were to enter into the Canadian wireless market, the incumbent providers could face a stock hit of up to 18 percent, according to Desjardins analyst Maher Yaghi. Yaghi believes Verizon would be a very strong contender in Canada, given such factors as its huge size and strong handset buying power. "We believe from a risk management point of view, investors would be well advised to ponder the potential downside in the stocks of wireless incumbents in Canada if Verizon decided to take the plunge into the market," he said. "The potential downside could be sizable."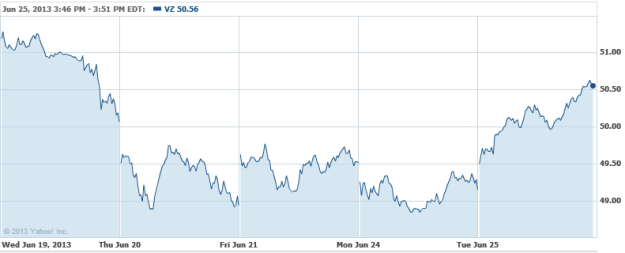 Sprint-Nextel (NYSE:S): Sprint's shareholders have approved the merger with Softbank Corp., as 80 percent of the voting body cast votes in favor of the deal. Softbank's revised deal gives the Japanese firm  a 78 percent stake in Sprint, and existing investors will get $5.50 per share in cash in addition to some equity.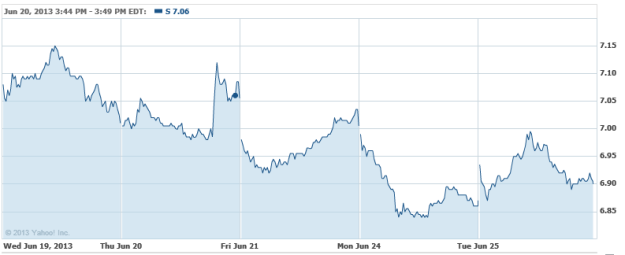 Vodafone Group plc (NASDAQ:VOD): Fitch Ratings has placed Vodafone on Ratings Watch Negative, following the announcement of its intentions to acquire Kabel Deutschland for 10.7 billion euros, after debt is taken into account. In the event that the company takes over Kabel without measures to reduce the debt, Vodafone will likely see its rating downgraded. Vodafone could take a number of steps to offset this possible deterioration in credit metrics, including selling some, or all, of its stake in Verizon Wireless.