3 Telecom Stocks Seeing Action: Verizon Renews NFL Contract, Sprint Says No to Dish, and T-Mobile Offers More For MetroPCS
Verizon Wireless (NYSE:VZ): The nation's largest wireless carrier is reportedly putting down big money on pro football, as the company has reportedly inked a $1 billion agreement with the NFL for four years. The agreement allows Verizon customers who sign up for the service to be able to access NFL games on Sunday, Monday, and Thursday night games this season, as well as NFL Network and NFL RedZone. Verizon customers will be able to watch all home market games on their mobile phones, as well as all post-season games, including the Super Bowl.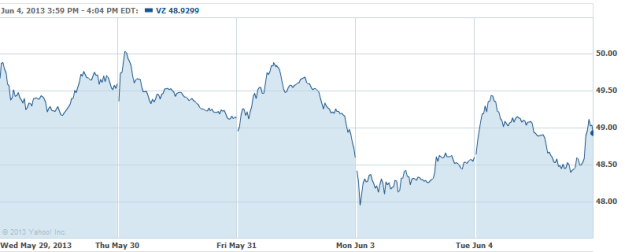 Sprint-Nextel (NYSE:S): Sprint has taken into question Dish Network's (NASDAQ:DISH) bid for Clearwire (NASDAQ:CLWR), of which Sprint is a majority shareholder. Sprint said that Dish's tender offer of $4.40 per share was not "actionable," since it broke an existing shareholder agreement at the wireless network operator. However, the third largest wireless provider may be at odds with investors, who still maintain that Sprint's own $3.40 per share offer remains too low.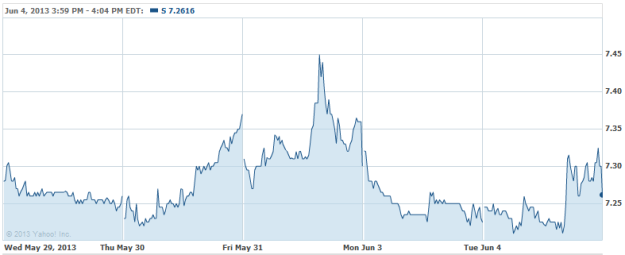 T-Mobile (NYSE:TMUS): Although it's not much of a surprise, a leaked screenshot has revealed that MetroPCS users will have access to  compatible unlocked GSM phones, including the iPhone, Android, and Windows Phone as of June 12. The move makes it apparent that T-Mobile is working to offer more options to MetroPCS customers, after the former acquired the smaller company earlier this year. MetroPCS users should be thrilled, as the network's (previously) small size generally blocked them from accessing higher-end devices.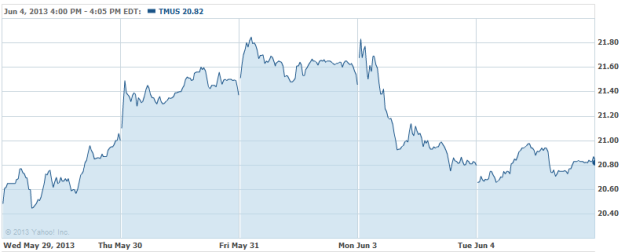 Don't Miss: Is the iPhone Turning Gold?