3 Telecom Stocks Seeing Action: Verizon Shareholders Back Vodafone Bid, Clearwire Appeals for Sprint Offer, and AT&T's Pre-Paid is 'Smart'
Verizon Wireless (NYSE:VZ): While the company balked at the $130 billion price tag that Vodafone (NASDAQ:VOD) put on its 45 percent stake in the American carrier, it seems a couple key investors are actually okay with the price, despite it being $30 billion higher than Verizon's $100 billion bid. "No way do I dream that $100 billion is going to get this deal done. It's just not going to happen," said Craig Leopold, portfolio manager at Columbia Management Investment advisors, which holds 22 million shares in the company as its 10th largest shareholder. "I think shareholders would be willing to accept a price as high as $130 billion because it would still be accretive to Verizon. But the preference would be a lower price like $120 billion," Leopold added.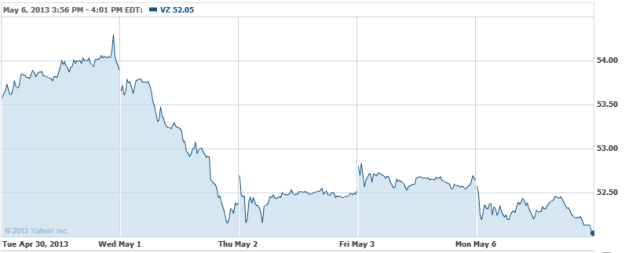 Sprint Nextel (NYSE:S): Resistance from shareholders are making it increasingly likely that Sprint's bid for Clearwire (NASDAQ:CLWR) will fall through, but that hasn't stopped the latter from making an appeal to shareholders in favor of the move. It argued that Sprint's bid provides the "best strategic alternative for Clearwire's minority stockholders," and cited a "substantial funding gap" among its reasons for backing Sprint's offer.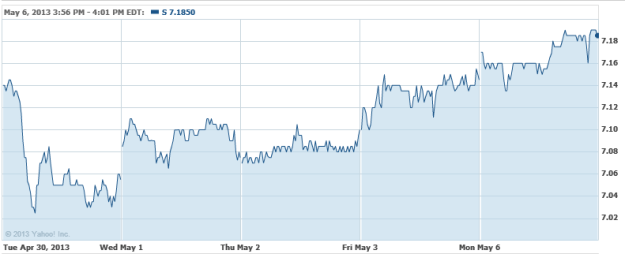 AT&T (NYSE:T): Though late to the pre-paid plan game, AT&T's proposed All In One plan is garnering respect from analysts, who have dubbed the proposal a "smart move." "Look under the covers at AT&T's Q1 earnings report and you see net add declines in both prepaid (down 184,000) and reseller (down 252,000) being propped up by lower ARPU (though higher margin) connected device adds (up 431,000)," noted Yankee Group senior analyst Rich Karpinski. "Couple that with penetration of high-value smartphones reaching near saturation levels, and it's not surprising to see AT&T paying renewed attention to prepaid."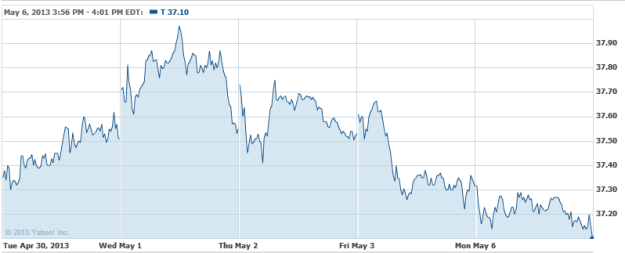 Don't Miss: Samsung to Court: Apple-Sought Ban Will Intimidate Our Users.