3 Telecom Stocks Seeing Action: Verizon Signs With J.Lo, California Approves Softbank's Sprint Bid, and AT&T Adds New Fees
Verizon Wireless (NYSE:VZ): Verizon has a new face to put on its brand: Jennifer Lopez, the star singer and actress, will be opening a chain of 15 wireless stores under her brand, Viva Movil, which will sell Verizon phones and plans to Latinos. The stores will have bilingual staff and provide a "culturally relevant shopping experience," Viva Movil said.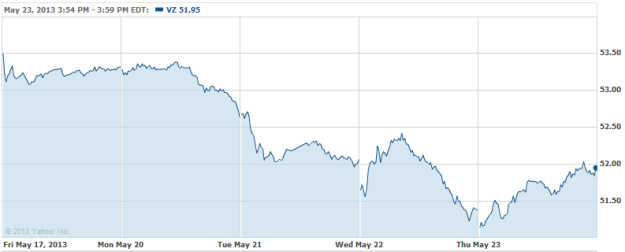 Sprint-Nextel (NYSE:S): Softbank has cleared a major hurdle in its bid for Sprint, as it has received approval from a California commission to move ahead with its $20.1 billion offer for a majority stake in the third-largest U.S. carrier. The approval indicates that Softbank has fulfilled its necessary quota of state regulatory approvals for its proposed transaction, and now only needs the nod from the FCC.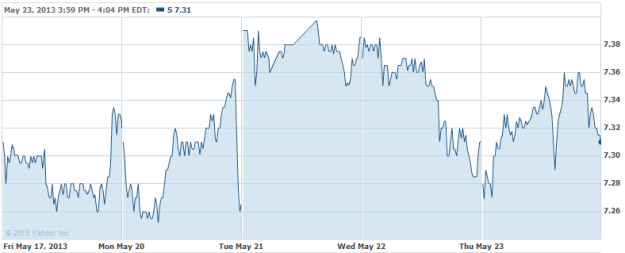 AT&T (NYSE:T): The second largest American carrier has imposed a new administrative fee on its users, a monthly charge of $0.61 that began on May 1st. Annually, it could be worth about $500 million to the company. However, not everyone is impressed: "Below-the-line fees are nothing more than a way for carriers to stealthily increase their prices," said Derek Turner, research director at Free Press, a public interest group. "AT&T's administrative fees are no different than the hundreds of other components that go into the cost of doing business," he said.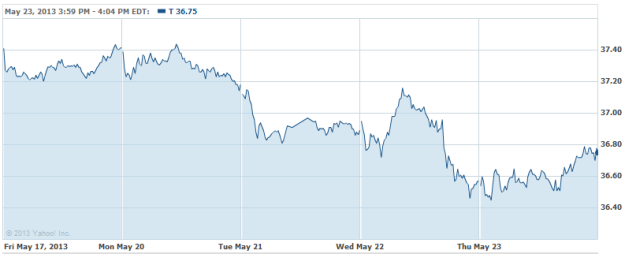 Investing Insights: Is Vodafone a Buy?