3 Telecom Stocks Seeing Action: Verizon Talks Data, AT&T Eyes Europe, Sprint's New Venture
Verizon Communications (NYSE:VZ): Lowell McAdam, the CEO of Verizon, said that unlimited data plans were unsustainable going forward into the future of wireless communications. He claimed that, especially with the rise in popularity of videos, such offerings were bound to be very expensive, offering support for his company's tiered pricing structure based on data usage. Sprint, meanwhile, still sells an unlimited data for life contract, where it offers unlimited data for an unlimited time span, though the company maintains the right to charge whatever price it sees fit.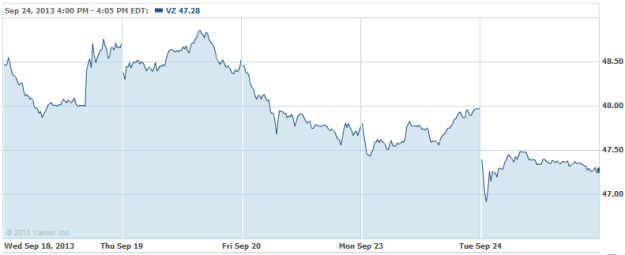 AT&T Inc. (NYSE:T): AT&T's CEO, Randall Stephenson, declared that his company may be interested in buying European assets, but only if offered the right price for a deal. He expressed interest in the markets only if they were more deregulated, citing current laws as being obstructive to the development of investments into wireless infrastructure. Stephenson also commented that any major changes in the American telecom scene were unlikely over the course of the next several years.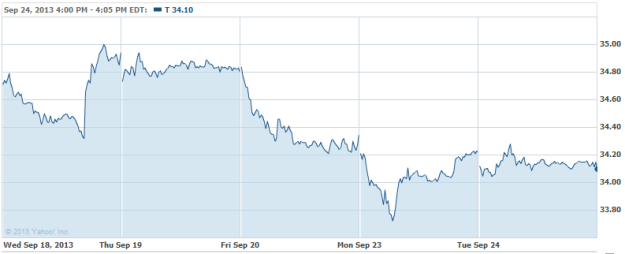 Sprint Corp. (NYSE:S): Sprint and Techstars announced that they developed an accelerator to fund and counsel companies in the field of mobile health. Based out of Kansas City, the accelerator will provide up to $120,000 to up to 10 companies in the field, meaning that it could dole out more than $1 million in all. The venture will allow Sprint exclusive access to up-and-coming technologies in the sector that make use of the fund.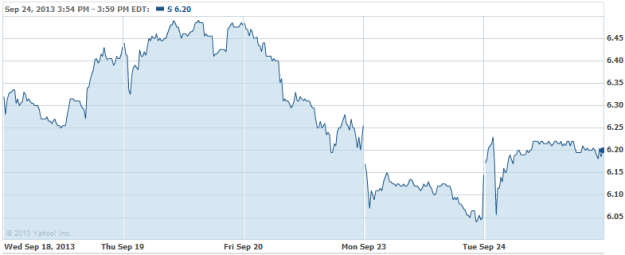 Don't Miss: Who Does the Government Really Work For?