3 Telecom Stocks Seeing Action: Verizon's LTE Troubles, Sprint Decides Not to Bid, T-Mobile's Nexus 5 Offer
Verizon Communications (NYSE:VZ): Fran Shammo, the CFO of Verizon, said that the company faces difficulty in maintaining its LTE network speeds in high-traffic areas, including major cities such as New York City, Chicago, and San Francisco. The growth in demand for data has caused the carrier to tick down coverage to 3G from LTE for some users. Shammo said that Verizon is working on the problem and plans to have adjusted for the increased demand by the year's end.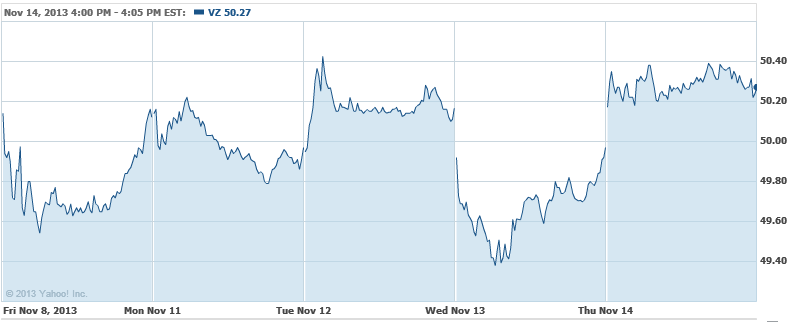 Sprint Corp. (NYSE:S): Sprint has announced that it will not be bidding on the H block of airwaves, which will go on sale by the Federal Communications Commission in the coming months. DISH Network (NASDAQ:DISH) has already made a minimum $1.56 billion bid on the block, and Sprint's withdrawal is good news for Dish, as it means that the company will face less competition in the auction.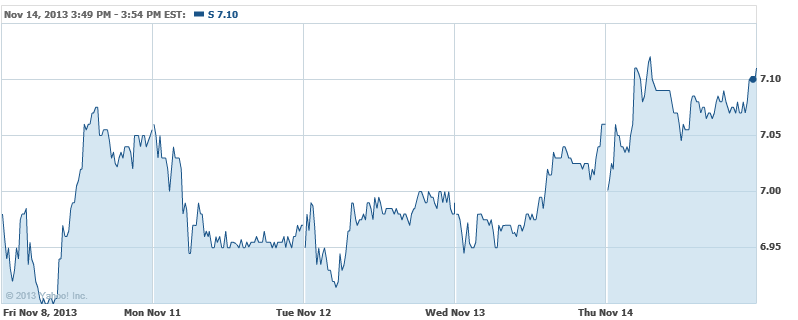 T-Mobile US (NYSE:TMUS): T-Mobile will be offering the Nexus 5 phone, by Google (NASDAQ:GOOG), for a cost of $449 dollars (or a monthly plan for $17 per month). Though this is a full $100 more than Google's official price, wait times for Google currently exceed a month, so if you want the phone now, T-Mobile just might be your best bet in obtaining the gadget.

Don't Miss: Sprint Gets Out of Dish's Way in Spectrum Auction.