3 Telecom Stocks Seeing Action: Verizon's New Option, Sprint Examines Dish Offer, AT&T's Indecision Over Galaxy S 4
Verizon Wireless (NYSE:VZ):  The world's largest wireless provider has released details on a new program that would allow device holders to upgrade their phones one a year, in stark contrast to the announcement of the 24 month subsidy upgrade waiting period. On its blog, the company said that customers can buy a full retail price smartphone or tablet that is priced over $349 and spread out the payments over a 12-month period. Tagged on will be a $24 finance charge, which would also be spread out over the year-long period.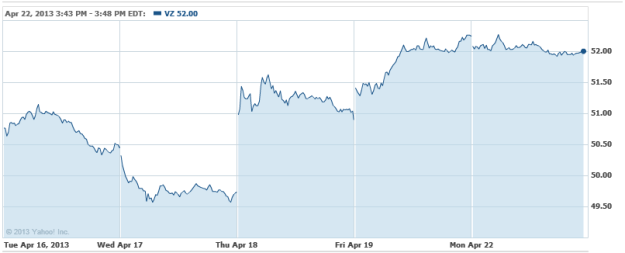 Sprint–Nextel (NYSE:S): Sprint has confirmed that it has in fact established a panel, for the dedicated purpose of reviewing the takeover offer from Dish Network (NASDAQ:DISH). Analyst sentiments are mixed on what the $25.5 billion deal could mean for the companies. The gargantuan offer was intended to top a $20.1 billion offer from Japan's Softbank Corp., which has stated that it does not intend to raise its bid.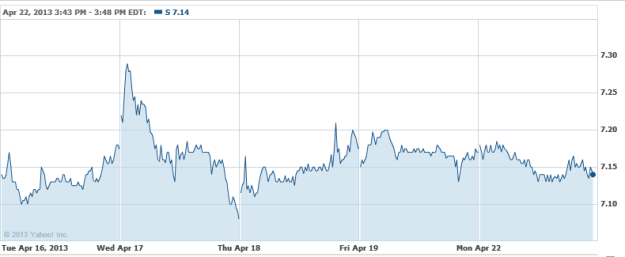 AT&T (NYSE:T): The company's launch of Samsung's (SSNLF.PK) new Galaxy S 4   has been bungled left and right, and things got a little more confusing over the weekend. Now, AT&T pushed the shipping time of the Galaxy S 4 back to April 30 — shortly after it had bumped the date to a much earlier date of April 23. To make things more confusing, AT&T has not announced a formal release date, and instead, has played musical chairs with the shipping date.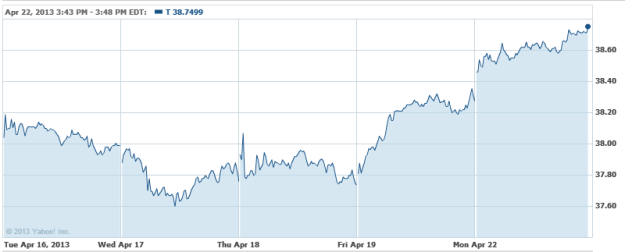 Don't Miss: AT&T Will Help Juice Samsung Galaxy S4 Sales at Launch.