3 Telecom Stocks Seeing Action: Verizon's NSA Tangle, AT&T Explores Hulu Bid, and Sprint Turns to Cars
Verizon Wireless (NYSE:VZ): To add to the list of government scandals and issues weighing on the country, the Guardian in London managed to obtain — and posted – a "top secret" report indicating that the National Security Agency ordered that Verizon turnover its log of phone records of all calls made within the U.S. or originating in the U.S., through July 19, 2013. Though unknown now, the Guardian says its likely an order administered to other carriers as well.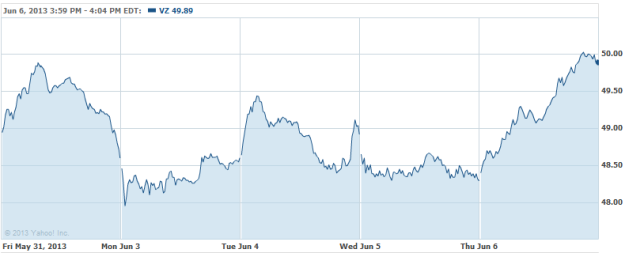 AT&T (NYSE:T): The nation's second largest wireless carrier is now the latest in a string of companies reportedly vying for Hulu, the TV show and movie streaming service. The company is exploring a joint bid with the Chernin Group, and a bid would make a fair degree of sense, adding nicely to AT&T's portfolio that already includes broadband and TV via its U-verse service. Chernin would be quite helpful in supplying the financial firepower to lift the deal off the ground.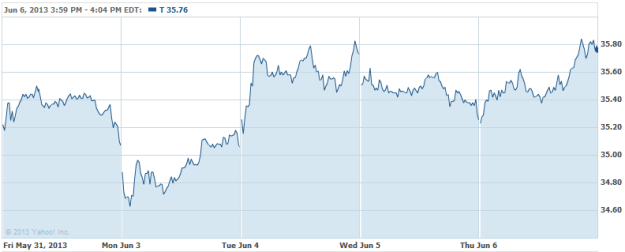 Sprint-Nextel (NYSE:S): Sprint is expanding its ventures into automobiles, with an app that lets the driver use their smartphone to customize the car's settings so it knows what the driver wants. The app will store the driver's preferences for seating positions, climate control and radio stations in the cloud — allowing the car to be set up to suit the driver's taste before they enter the vehicle.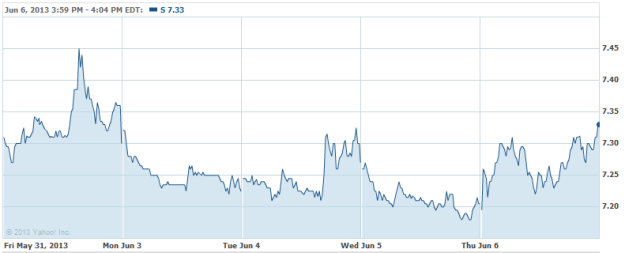 Don't Miss: Has the Government Been Snooping Through Verizon?