3 Telecom Stocks Seeing Action: Vodafone Is Closer to India Tax Settlement, Sprint's New BlackBerry, and AT&T and the Potential iOS Ban
Vodafone (NASDAQ:VOD): The Indian cabinet has given approval for a proposal that will start the non-binding concilliation process between Vodafone and the Indian government, with the intention of ultimately laying to rest the fight over a $2.2 billion tax bill related to the company's acquisition of a unit of Hutchison Whampoa in 2007. Vodafone denies that it owes the money, though has expressed willingness to find an interest-free solution.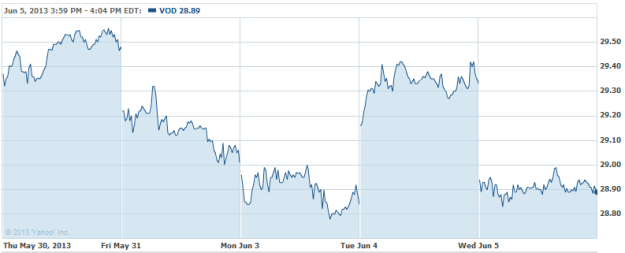 Sprint-Nextel (NYSE:S): Given the news storm raging around Sprint and its buyout/acquisition plans, other news is getting lost in the mix, like the announcement that BlackBerry's (NASDAQ:BBRY) A10 smartphone will hit the carrier in November. Indeed, the all-touch A10 will be the successor to the recently-released Z10, and fit in as BlackBerry's highest-tier offering, relegating the Q10 and Z10 to the mid-tier level upon its arrival. Virtually all other details are absent, but the leak makes sense given Thorsten Heins' excitement earlier this year over the upcoming pipeline.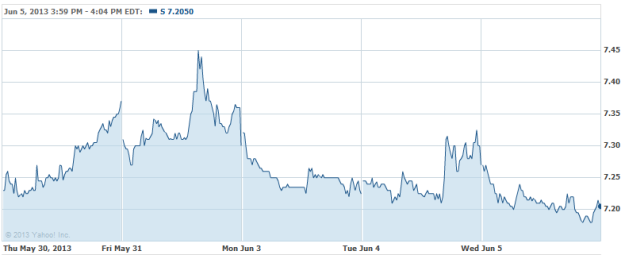 AT&T (NYSE:T): Apple's (NASDAQ:AAPL) recent loss to Samsung (SSNLF.PK) and the resulting potential ban on its older iOS products leaves carriers open and vulnerable to sales declines, as the legacy devices still make up a significant portion of business for companies like AT&T. Though the revenue loss from a ban wouldn't make a huge impact, it will certainly dent the balance sheets to some degree. The iPhone 4, for example, is offered free at AT&T, and is an exceptionally useful tool to lure consumers into a two-year contract.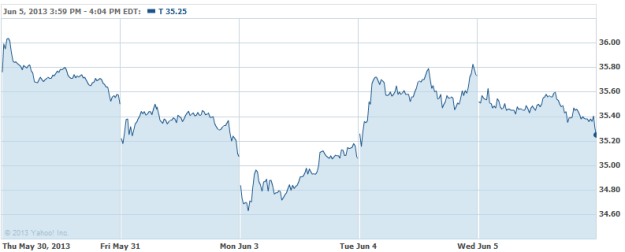 Don't Miss: Is BlackBerry Ready to Show Itself Up?