3 Telecom Stocks Seeing Action: Vodafone Sees Clear Skies in India, T-Mobile Adjusts its iPhone Price, and AT&T to Start Selling User Data
Vodafone (NASDAQ:VOD): India's Telecom Commission has backed a proposal that would allow foreign companies to fully own Indian mobile carriers, opening the doors for Vodafone to buy out minority investors in its local subsidiary. It could also result in the company seeing tougher competition if and when more foreign carriers decide to enter the Indian market. Previously, foreign companies couldn't hold more than a 49 perent stake, although the proposal could see that figure hit 74 percent with approval.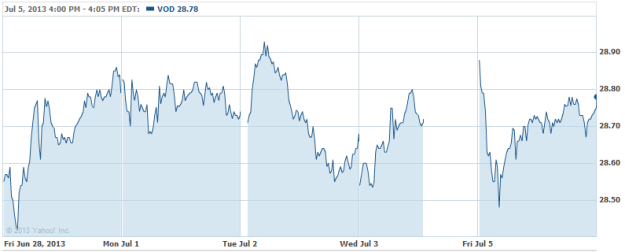 T-Mobile (NYSE:TMUS): In order to lure more consumers to its service, T-Mobile has dropped the price of its iPhones — again, that is. Now, the iPhone 5 will cost $245.99 for the 32 GB and the 64 GB costing $345.99, a decrease of $5 for both. That being said, the monthly cost of ownership has increased by a dollar. The latest price shift is the third price point that the iPhone has seen since being launched on the network back in April.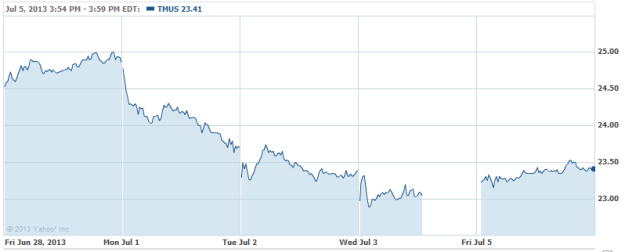 AT&T (NYSE:T): AT&T has updated its privacy policy, with the added benefit that the company now plans to start selling anonymous location data about its customers to marketers. The company will draw data such as your location based on WiFi networks the user connect to, Web browsing data, and apps that the subscriber uses. Notably, Verizon (NYSE:VZ) already logs and aggregates data, so AT&T will not be the first to do so.