3 Telecom Stocks Seeing Action: Vodafone's Merger Buzz, Verizon and the NSA, Sprint Satisfaction Suffers
Vodafone Group PLC (NASDAQ:VOD): "We have a strategy and we are putting a lot of money into it, but if somebody comes and says, 'You have really beautiful assets,' then I will agree," said CEO Vittorio Colao, signaling that Vodafone may be open to acquisition talks. AT&T Inc. (NYSE:T) is rumored to be looking at the possibility of making a bid for the company to help stretch its fingers outside of the domestic market.

Verizon Communications Inc. (NYSE:VZ): Verizon and AT&T are under pressure from stockholders to reveal more about their respective roles in the recent U.S. National Security Agency surveillance efforts. Shareholder frustration comes in the wake of Internet giants Yahoo and Google's recent transparency reports, which detail the types of information the companies share with government agencies like the NSA. Tech companies like Apple and Microsoft have been outspoken about wanting to release more information about the number of government requests for data they receive; in contrast, Verizon and rival AT&T have faced scrutiny for their continued cooperation with government surveillance efforts.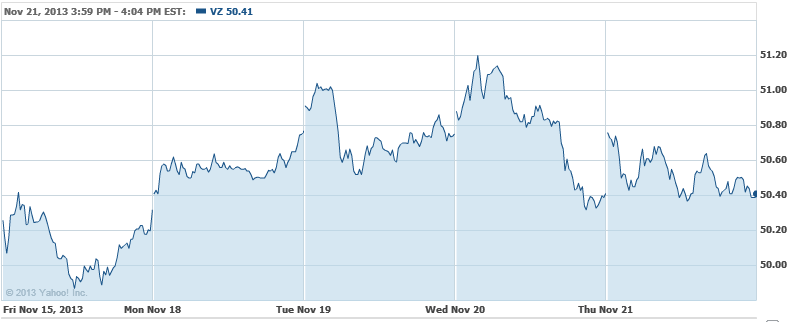 Sprint Corp. (NYSE:S): The latest Consumer Reports data suggests that Sprint is "eating everyone's dust." The company is currently the third-largest wireless provider in the U.S., but it's scored atrociously in value, voice, text-messaging, and 4G reliability according to the report, released Thursday. The data is particularly striking because last year, Sprint ranked No. 2, just behind Verizon Wireless. The problems are likely the result of a rough transition to a larger and faster network that has hit consumers hard. Sprint is hoping that customer attrition will decline after the network improves following its transformation.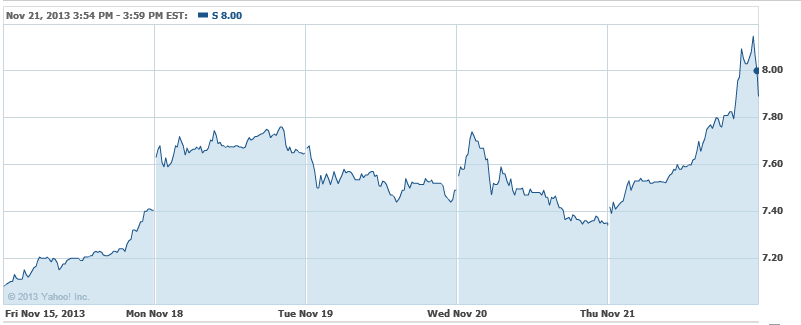 Don't Miss: Here Is Why Some Tech Companies Aren't Loving Amazon.